I don't know which is more exhausting, birthing a 9lb 1oz 22.5 inch baby boy or throwing a 1st birthday party for said baby boy.
All I know is that I'm exhausted. And happy. Today's party went well and the kids had a BLAST. Penelope loves the park, her friends, and cake so today was pretty much the perfect day for her. Griffin loves to eat, so today was also the perfect day for him.
So here are some pictures - and some video of our now toddler (yep, he's walking!) at the end.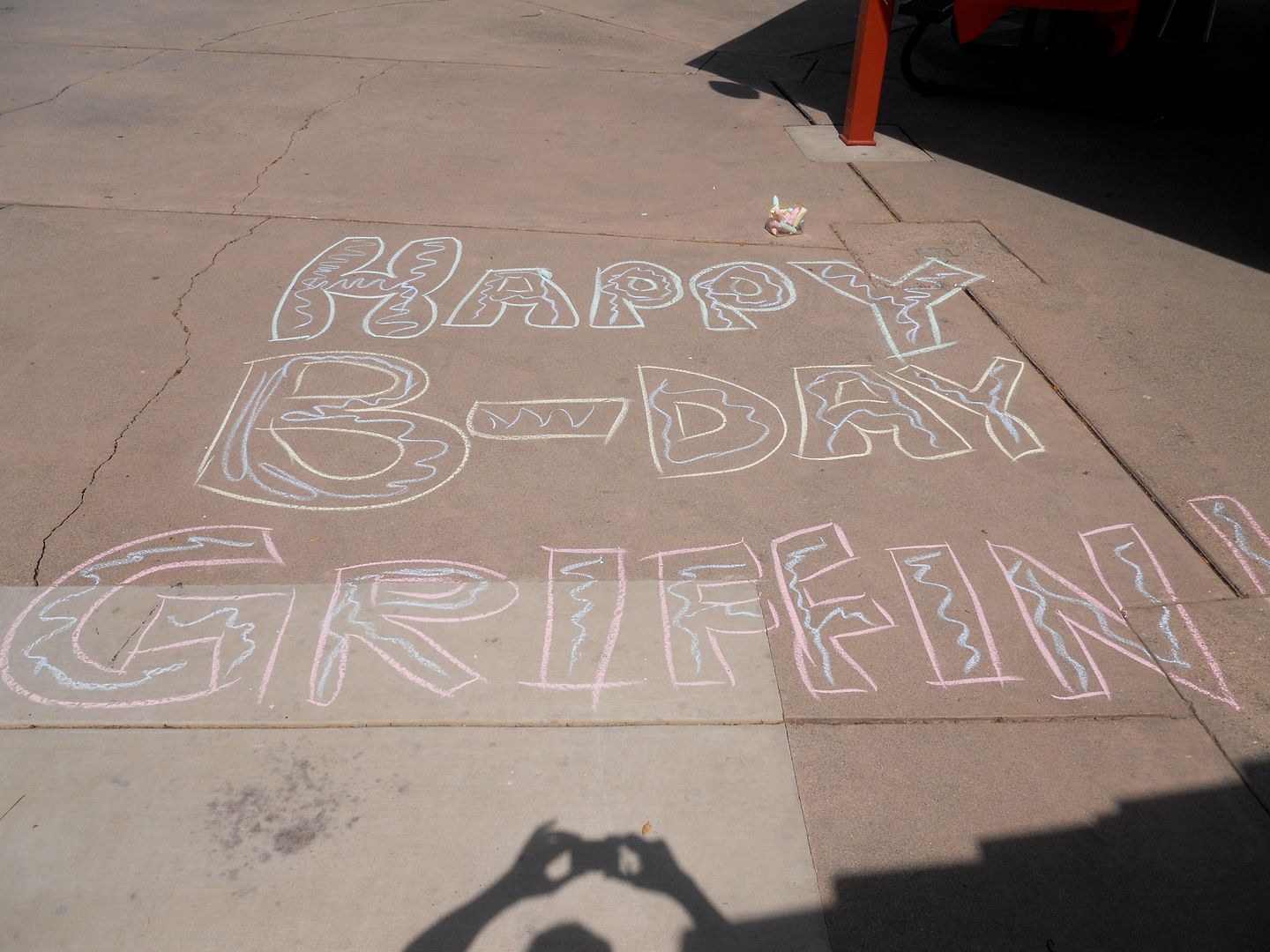 Artwork courtesy of Uncle O-Nic
Birthday Boy!
Mommy & a sorta sleepy birthday boy
Griffin and his Aunty Liz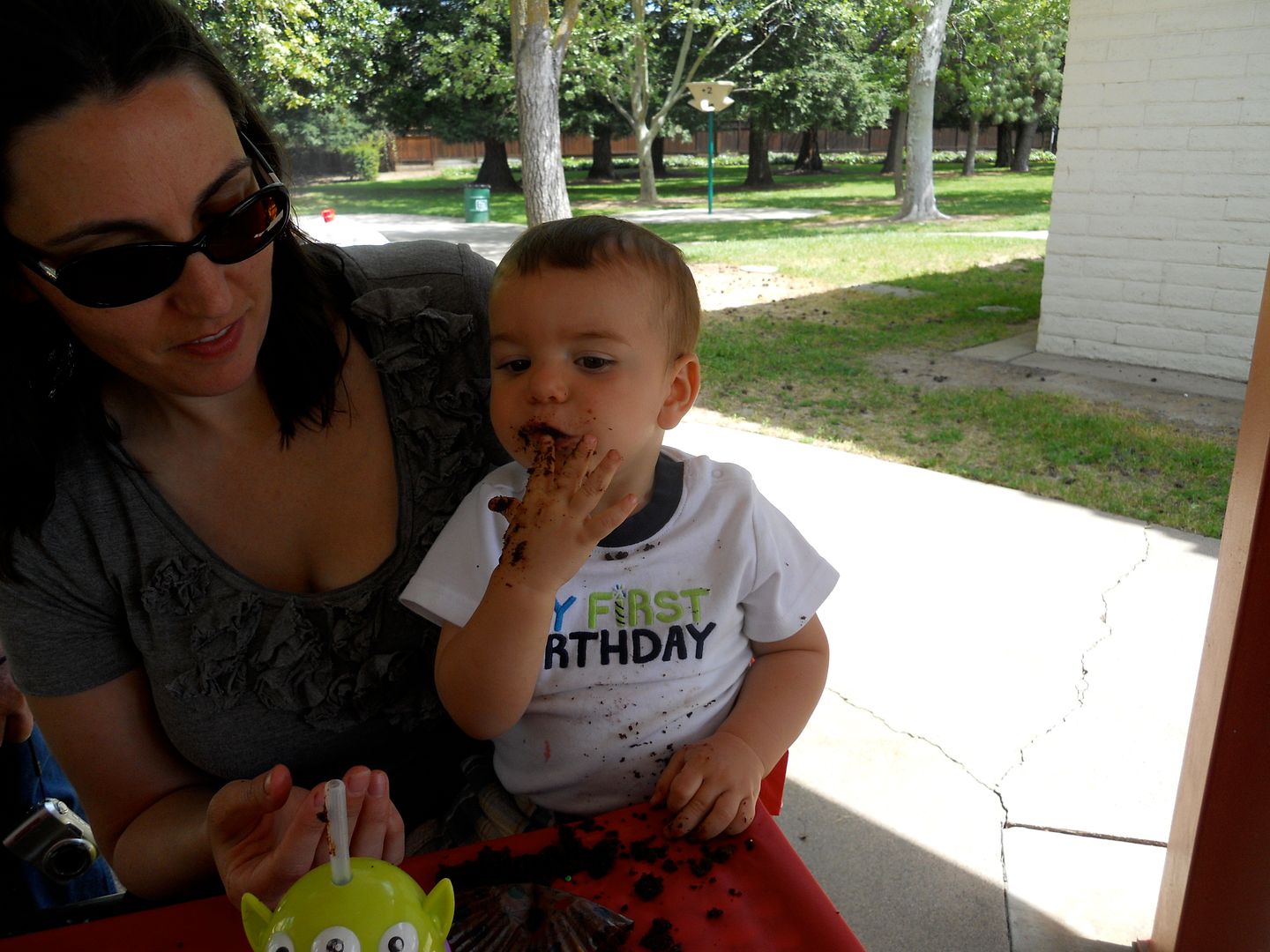 Mmmmm... cake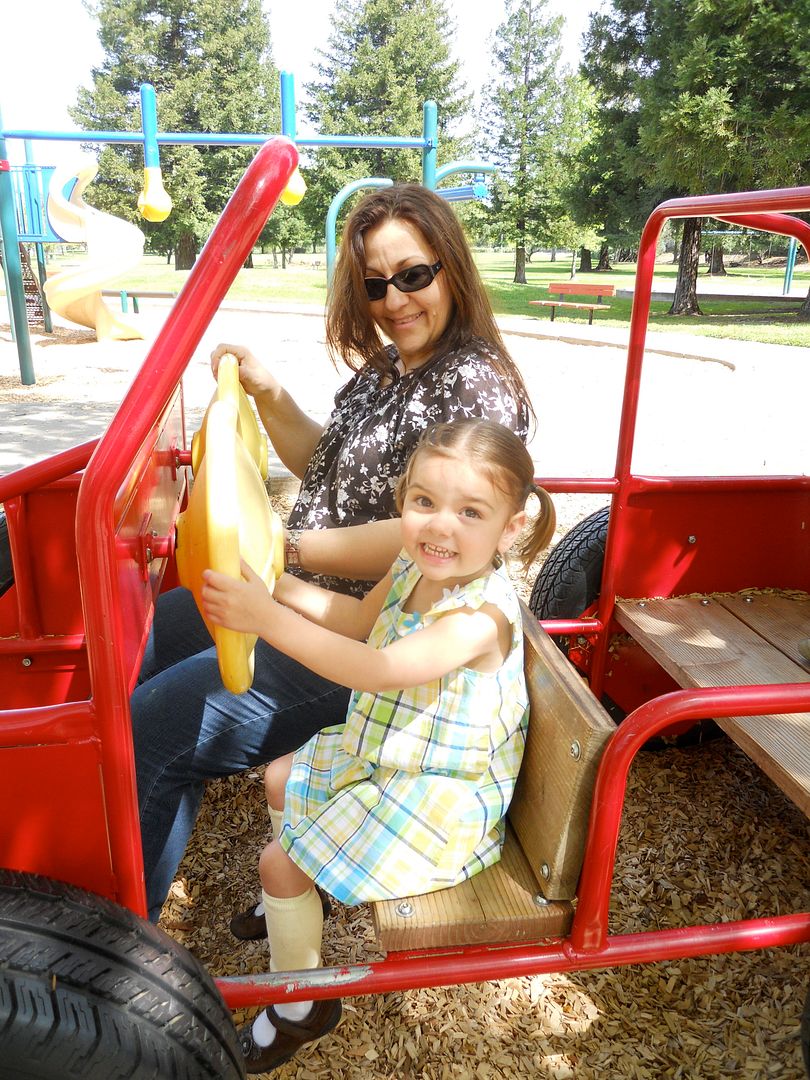 Granny K & Penelope
Walking around with Uncle O-Nic
And.... he walks!