I'm still trying to get a picture of Penelope's teeth... she'll grin at me until I pull out a camera (usually Bryan's iPhone) and as soon as she sees it she's as tight-lipped as Dick Cheney during the Bush Administration (haha! I made a funny!)
Anyway, here's a "photo essay" of my attempts to provide photographic evidence that Penelope does in fact have teeth.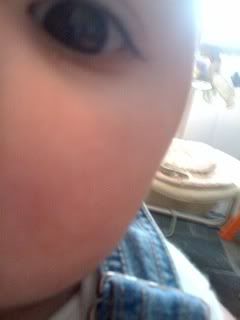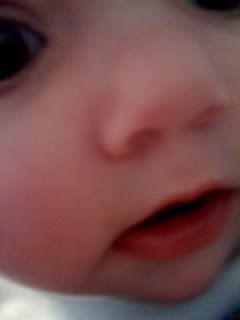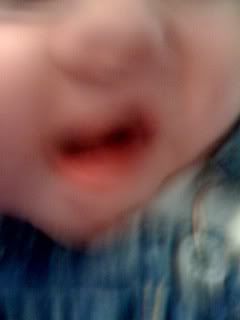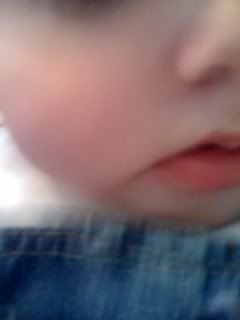 Can you see them? They're fuzzy, top left corner...