Today Penelope and I had lunch with one of my oldest friends, and one of P's newest!
Brian & I have known each other since the 7th grade - that's a Looooooong time. We have a lot of history together, and I'm glad we're still friends.
Now doubly more so because he has a little girl too, and get this - her birthday is the day before Penny's.
How crazy is that?
Brian & Addison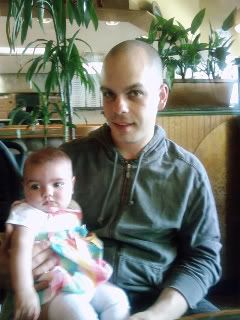 Brian & Penelope
Next time we'll get pictures of the babies together...