So just for fun I thought I'd post Penelope's growth chart: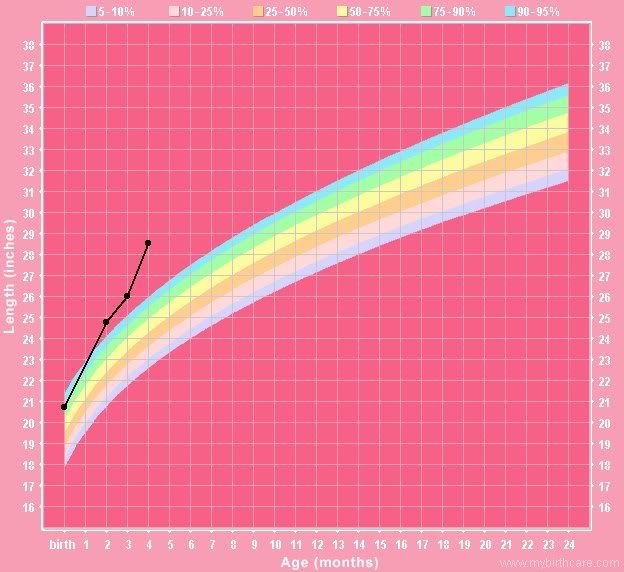 Bryan's going to go shopping for basketball hoops this weekend.
Her rather swift growth (putting it mildly), has cause a bit of a carseat issues. She's too long for her infant carseat (still within the weight requirement) but she's not heavy or old enough for her "big girl" carseat. So we had to go out today and buy
another
carseat (well, two since we need one for Bryan's car). Luckily we were able to find ones that she will fit into, rear facing, for another 17 pounds. They were also on sale... probably because they are UGLY. Oh well.
I should really be finishing my paper for class... it's on racism. Maybe I'll post it later.