This weekend was gorgeous. The cold front we had been experiencing left us in favor of weather in the upper 60s/low 70s and no wind to speak of. It was the perfect weekend to be outside - and so outside we went.
Saturday the kids went to my parents for the night. They spent a significant amount of time at the beach, looking for seashells, and falling in the water. Bryan and I took advantage of the time off by working (ok, he worked, I baked). We were also able to eat out without having to order extra napkins or wipe boogers from someone's face.
Sunday Bryan went to play a pick up game of hockey and I had a coffee with a friend. The kids came home and we spent the rest of the day playing outside, cleaning house, and reading lots of books. We also made a Lego house using all the Legos we own... I think we need more Legos.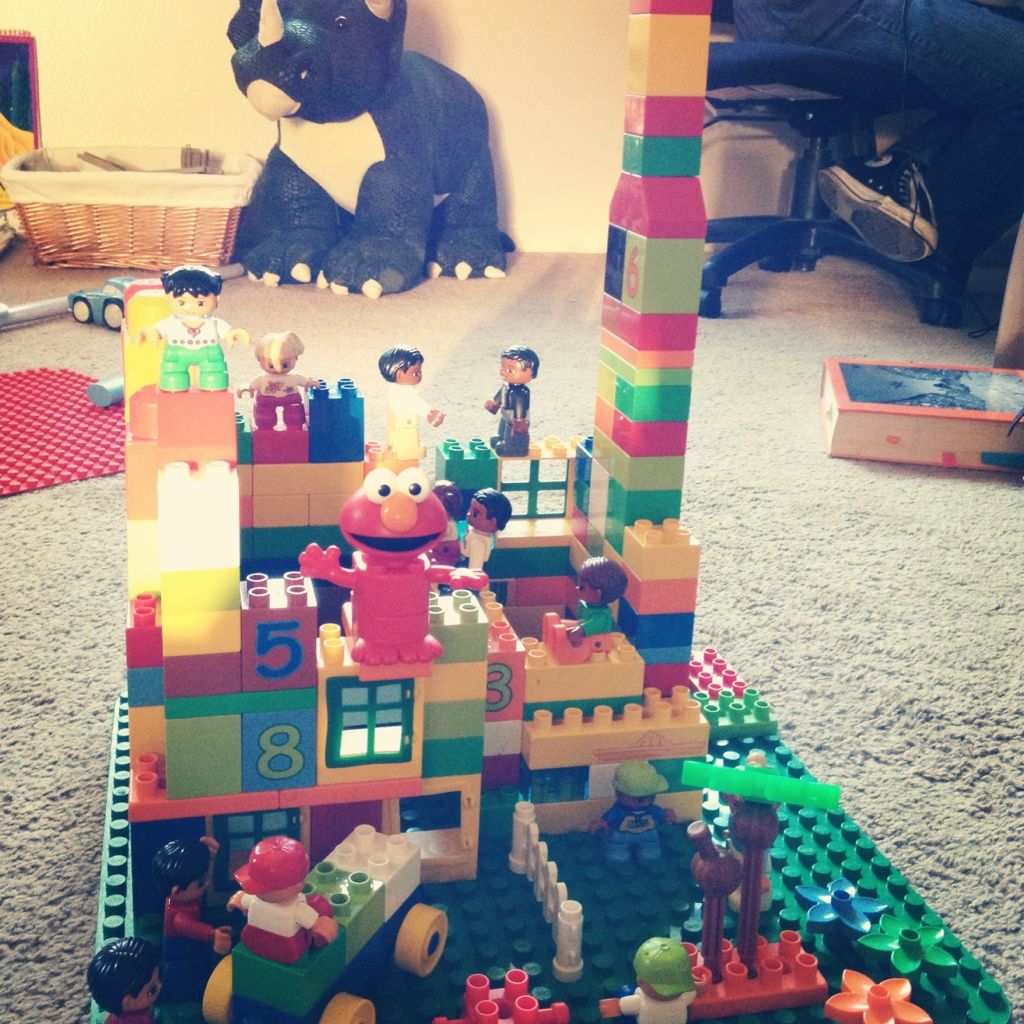 Today was packed. Bryan had to work, so I took the kids & the dog to the beach. It was beautiful. Mid/upper 50s, clear, and perfect. We built sand castles (and I use that term loosely, since everything we attempted to build was immediately destroyed by Griffin Kong). We played tag (I totally won), and chased the dog all over the beach.
Here's our happy picture
Our toungue out picture
And our super silly face picture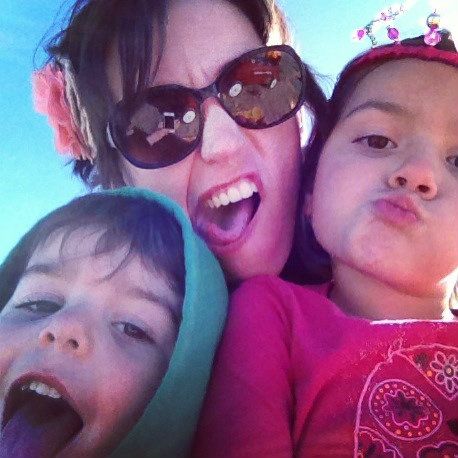 Both kids fell asleep on the way home, which
never
happens. Penelope rarely takes a nap anymore.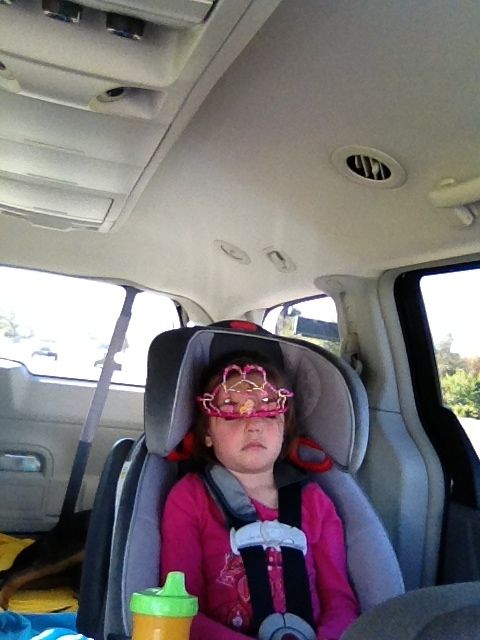 After lunch we headed out to Devon & David's house for some Ultimate Frisbee. The kids alternately played on the playground, practiced playing frisbee with each other, and ran up and down the field with us.
By the end we were all sapped. Penelope told us that her "tentacles hurt" (she meant her feet). Post dinner time, early baths and a movie were in order - Cloudy with a Chance of Meatballs. And I wouldn't be surprised if Griffin crashed out halfway through.
This week is a busy one for us all. The next two months are actually going to be pretty hectic. I'll feel good once we get through February and are well into March.