That turned my normally delightful children into super whiny-obnoxious toddlers. I guess we were due. Although it was probably because we didn't get to bed until quite late last night, and yesterdays BBQ/party fun was worth the tears today. Hopefully they both sleep well tonight since I leave tomorrow for a 3-ish day training in Temecula.
It's unfortunate that I leave on Father's Day, but to make up for my absence tomorrow (I'll leave Salinas around 10:30) I'm making homemade cinnamon rolls for the morning. The dough is currently rising and then I have to punch it (my favorite part of bread making), roll it out, coat it was enough sugar to kill an elephant, roll 'em up, and stick them in the fridge for the night. In the morning they're baked and then glazed. It's the first time I've tried this recipe and it got rave reviews on allrecipes.com so hopefully B enjoys them.
I'm sure I'll write about the training (
Link Crew
) once I get back. I've been told it's fun and it will be nice to get out of town - although it's
Temecula
and it's supposed be 1,000 degrees. But whatever - I'll be sleeping in an air conditioned room and won't have to do any dishes for 3 days. I'll take it.
I will miss the B & the 'babies' though - we'll have to Skype while I'm gone. Plus I'll miss my dad coming in to town for an interview - although I'll see him and my mom next weekend for P's recital.
I'll leave you with some pictures of last night's party.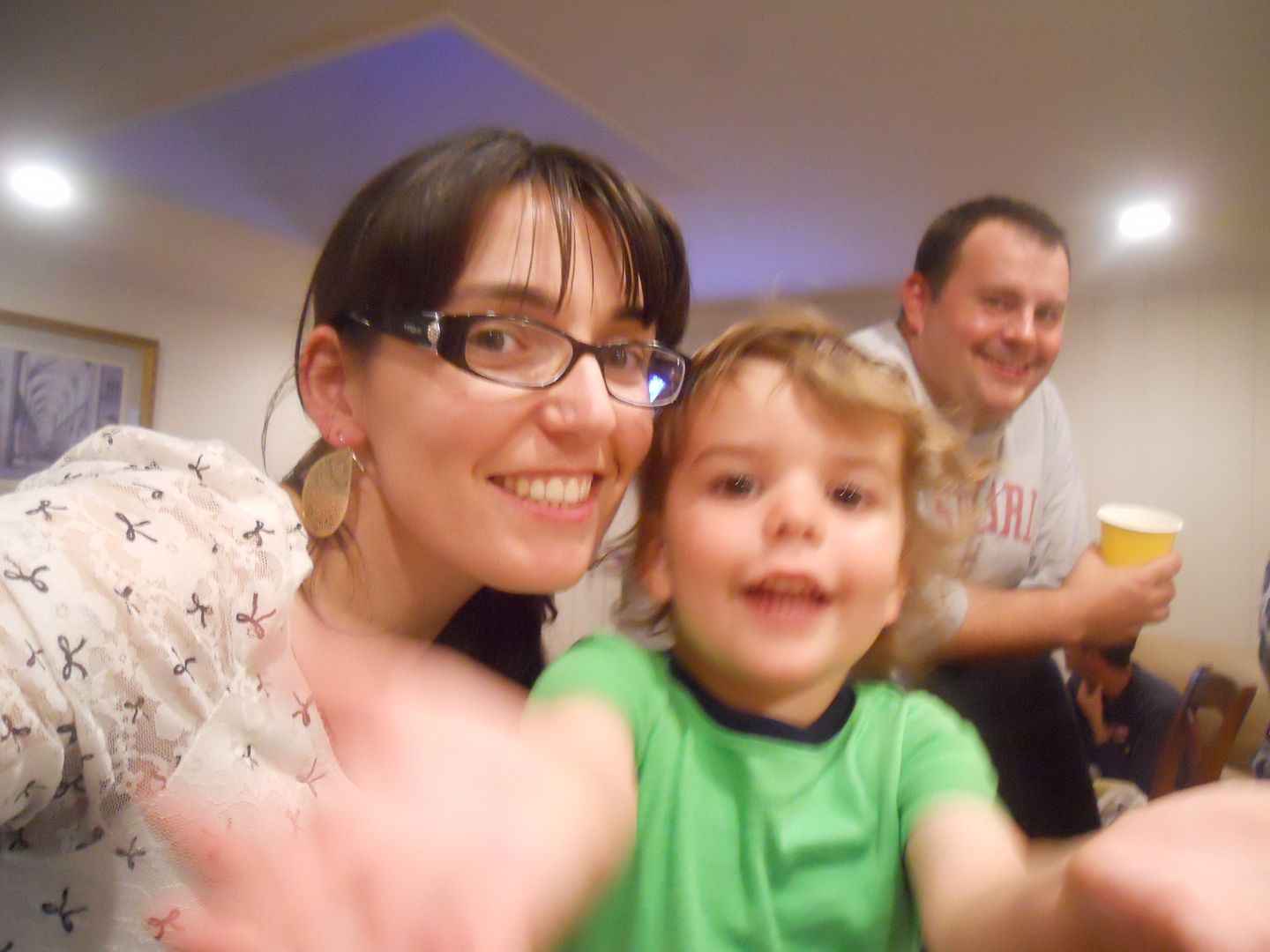 Bubs and I.. my boss is in the background (he and his family are moving to China, hence the reason for the party - we're going to miss them, he's the first principal I've ever worked for and subsequent principals are going to have big shoes to fill!)
Ok, so I don't really have many pictures. Actually, I do - but the ones of the kids have pics of other people's kids and since I don't have their parents permission to post on my blog, then I'm not going to post them. Adults are one thing, but kids are another. So all you get is this one of Bubby and I :)
See you in a few days!