I'm bored at work (the kids are entertaining themselves upstairs - quite loudly, but they're not harming each other or the house so I'll deal with the noise).
This means you get pictures!
Penny in the Bumpo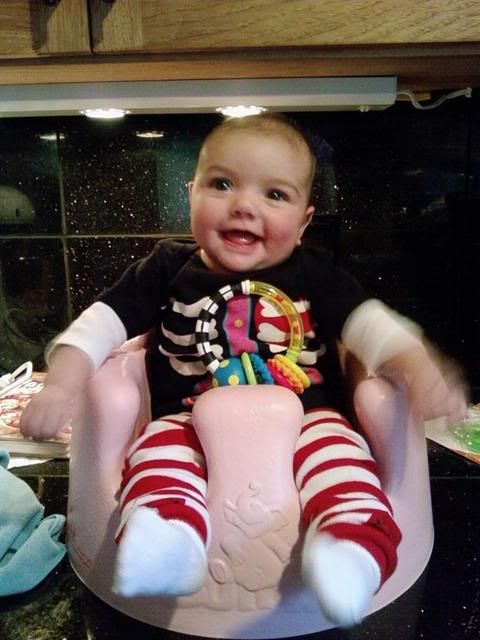 Penny as an evil super-villian
This actually requires a bit of explaination... she peed all over her carseat, and so we put our red changing mat (that came with the diaper bag) between her and the pee until we could get home to wash them all. The straps in the carset shaped the mat into what you see in the picture - which I think looks like a cape with big lapels...
This is today