So last night my parents came over to watch the Oscars (well, they really came over to see Penelope) and I made broccoli cheese soup. This was my second try at it (different recipe than last time) and it was much better - although Bryan still likes Chili's version the best and I think the Chili's version is gross.
Anyway, after my parents leave and the baby is asleep, B and I go into the kitchen to clean things up... about 5 minutes into it, we notice that we're standing in a growing puddle of water (complete with broccoli chunks). Seems that the garbage disposal has clogged.
Ew.
Many towels later, our kitchen looks like this: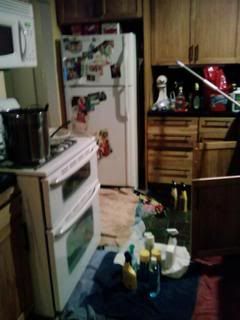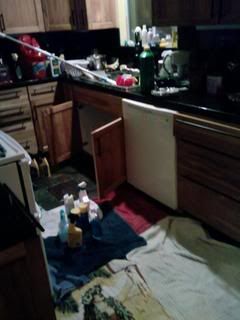 Bryan had to run out & get Drano and eventually we got things all cleaned up. But boy was it gross.