But never enough time to blog about it all. So here are a few things and some pictures...
All Penelope wants to do ALL DAY LONG is walk. I'm so not kidding. She gets upset if you pick her up and take her somewhere (like her room or changing table) because she would much rather walk there. Only this is hard on Mommy & Daddy (plus it's super annoying since it takes 20 times longer). So we went out and got this thing called "Walking Wings" which makes supporting her walking easier on us. Here's her in them: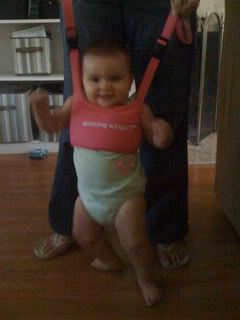 Her hair is also getting super long, we occasionally give her a Mohawk in the bathtub, and here's a picture of that: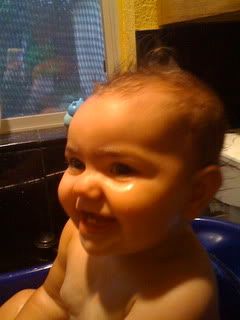 And here's just a picture of her being super cute in her dress and the ridiculous hair accessory that I occasionally insist she wears even though she's not a fan and it's so very old school of me: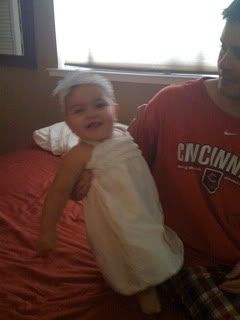 And one more just for fun: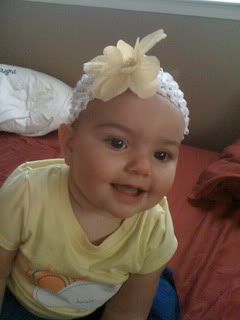 Oh, and I hate the current class I'm taking.
More later, hopefully.