Our Memorial Day was pretty low key. Holidays should not come at the end of the month :)
But the Salinas area has a quite a few fun and free things to do and we had a fun weekend.
Sunday was really our "big" day - we went to the beach and made sand castles. Well, Bryan and the kids made castles. I was exhausted and spent most of the time lounging on a beach towel. G is getting in his 2 year molars so his sleep has been erratic (read: lousy, although not at
Suck levels
).
So let me inundate you with pictures!
Bubby wondering what it is I'm doing... next words out of his mouth "Mommy, I see! I see!"
No! I don't want my picture taken!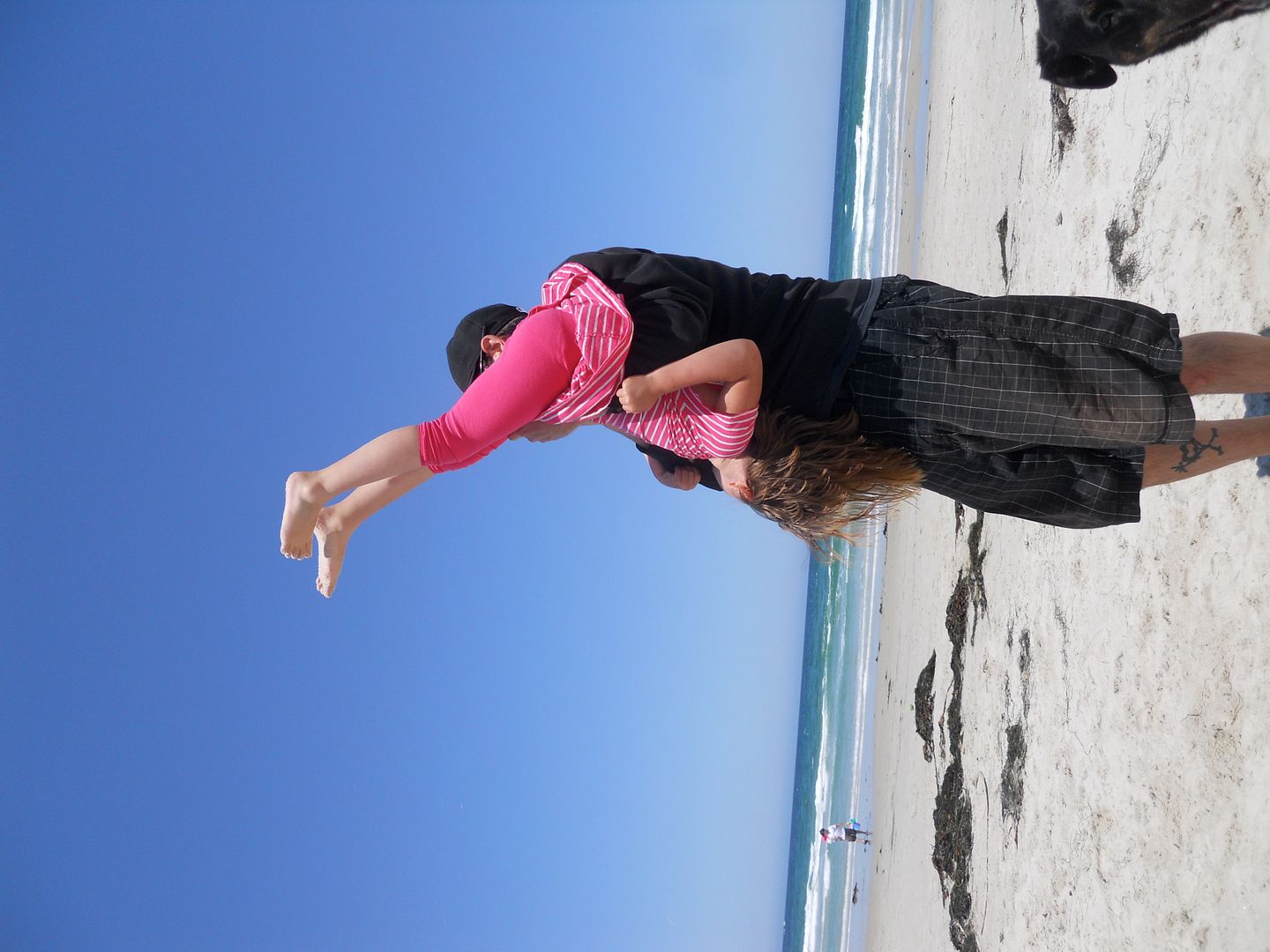 Sissy has some loooooooooooong legs
Squishy and her Daddy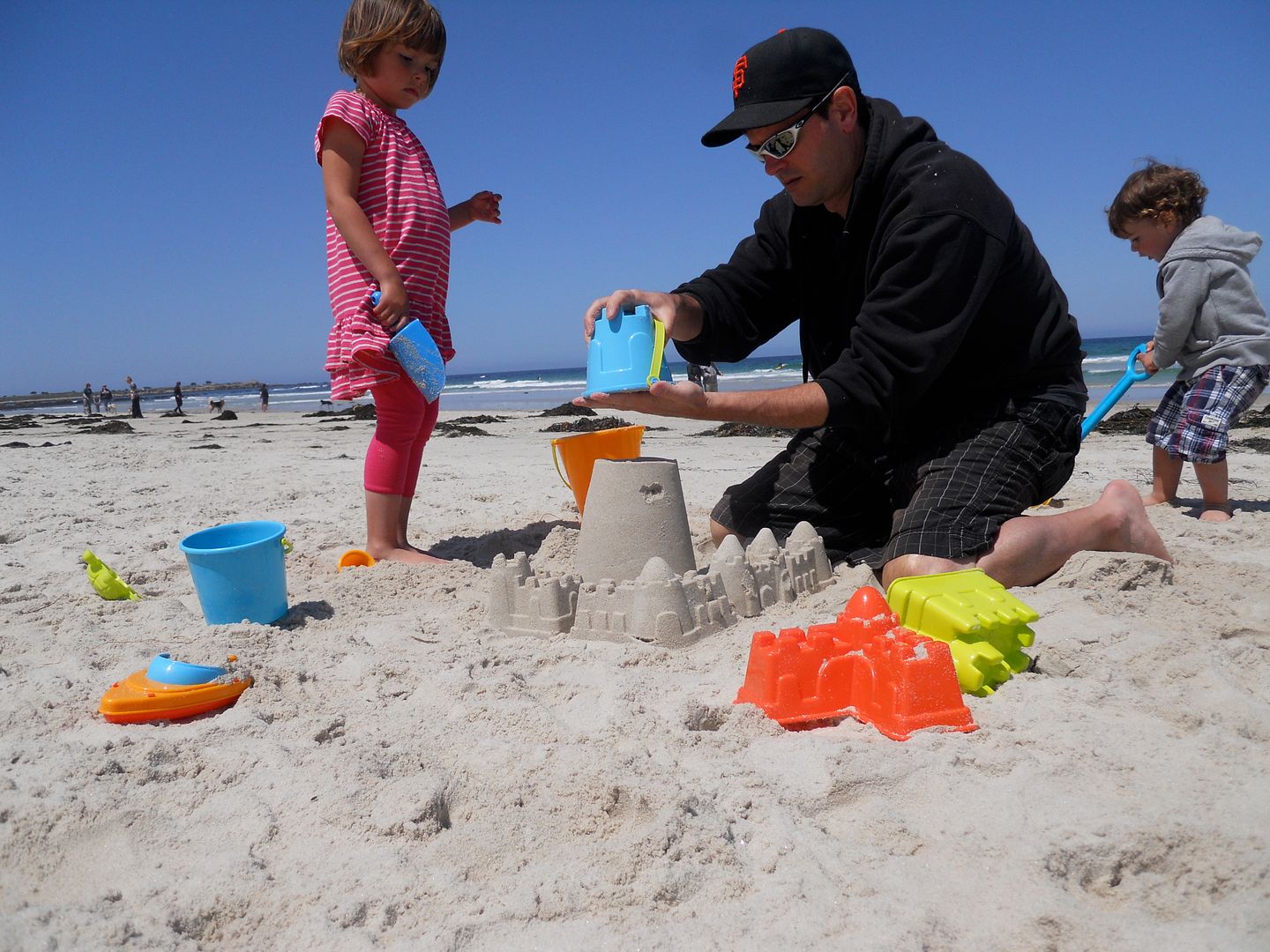 Castle under construction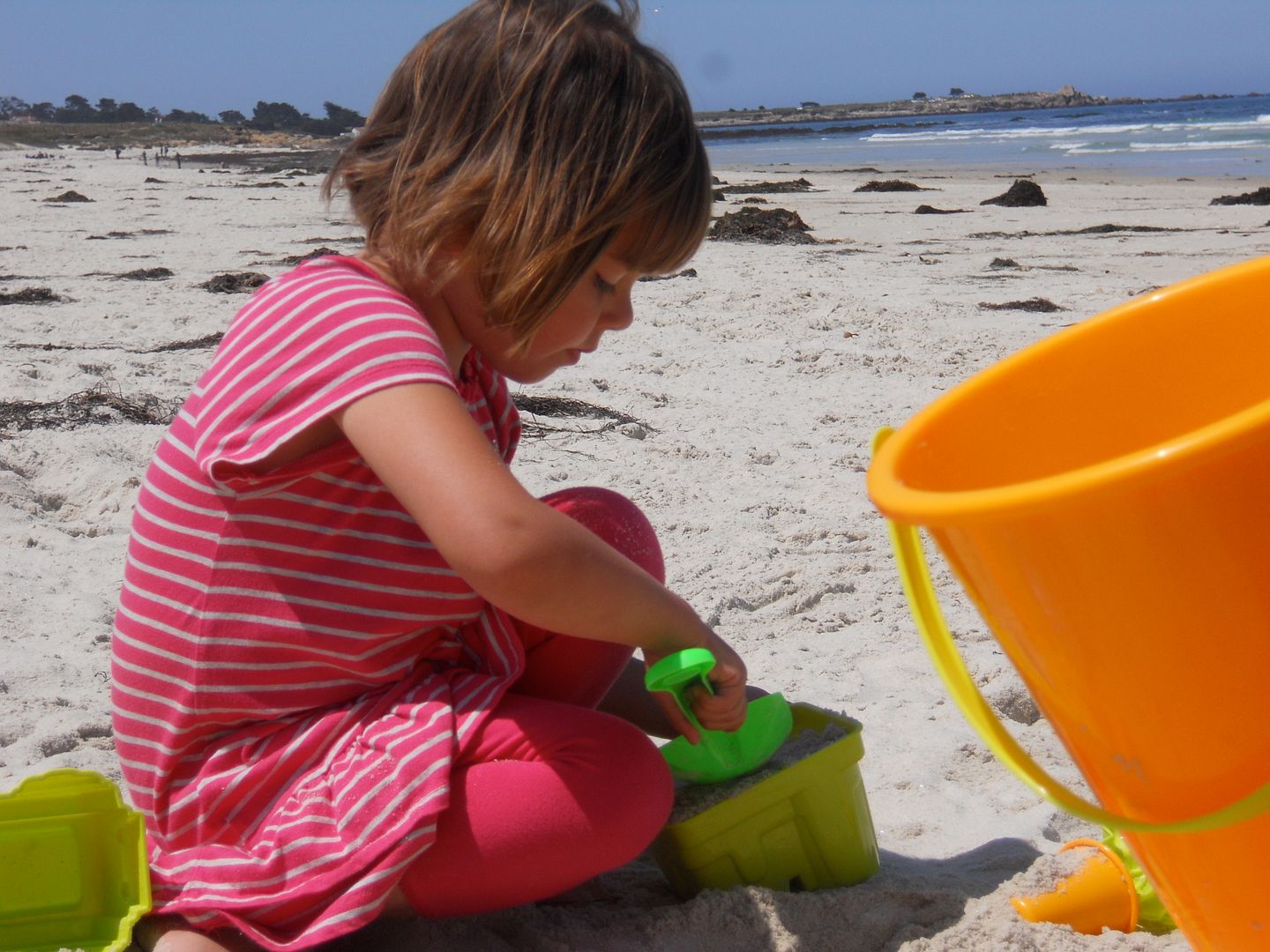 Construction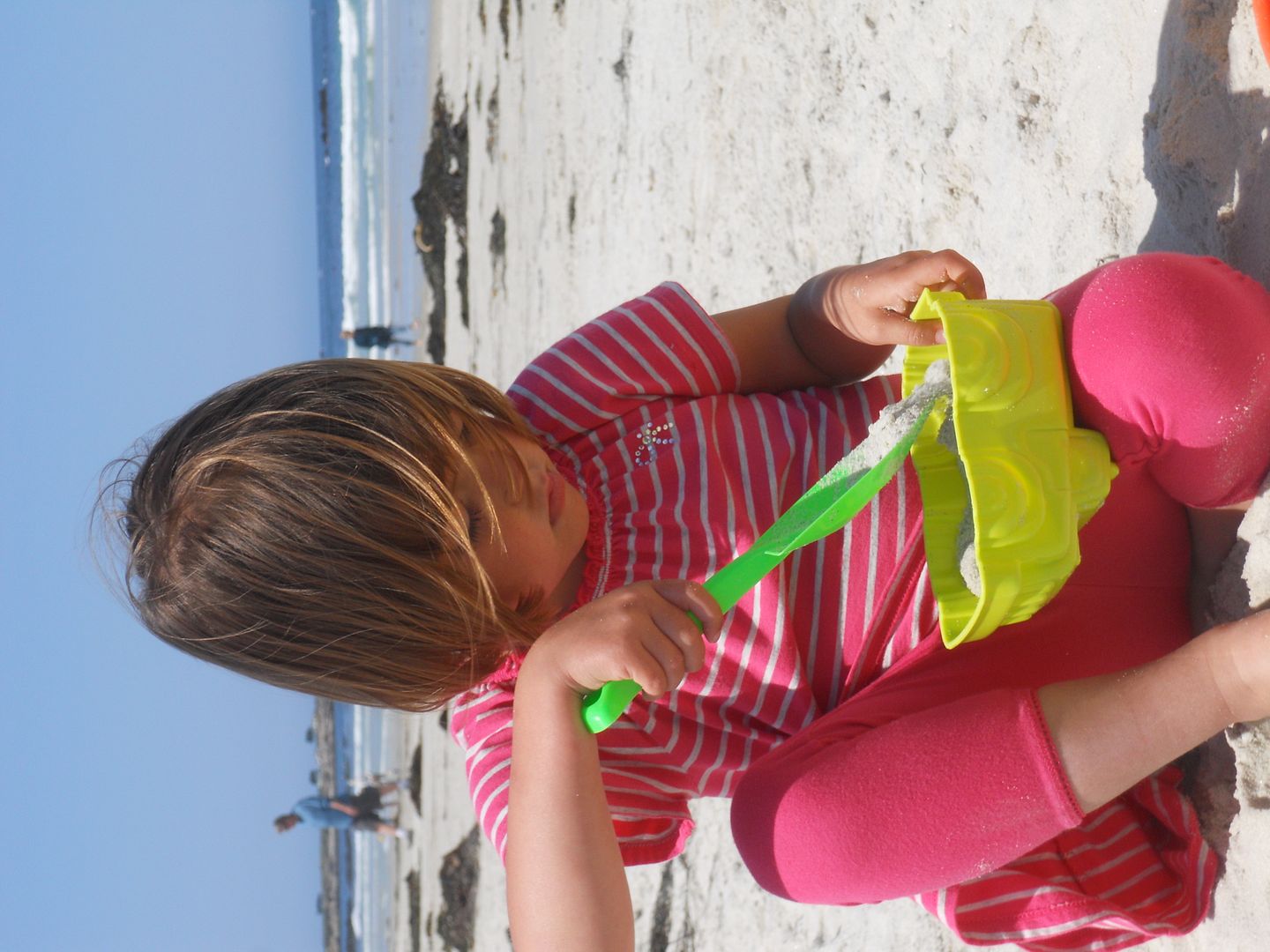 I love this one, I think I need to get it framed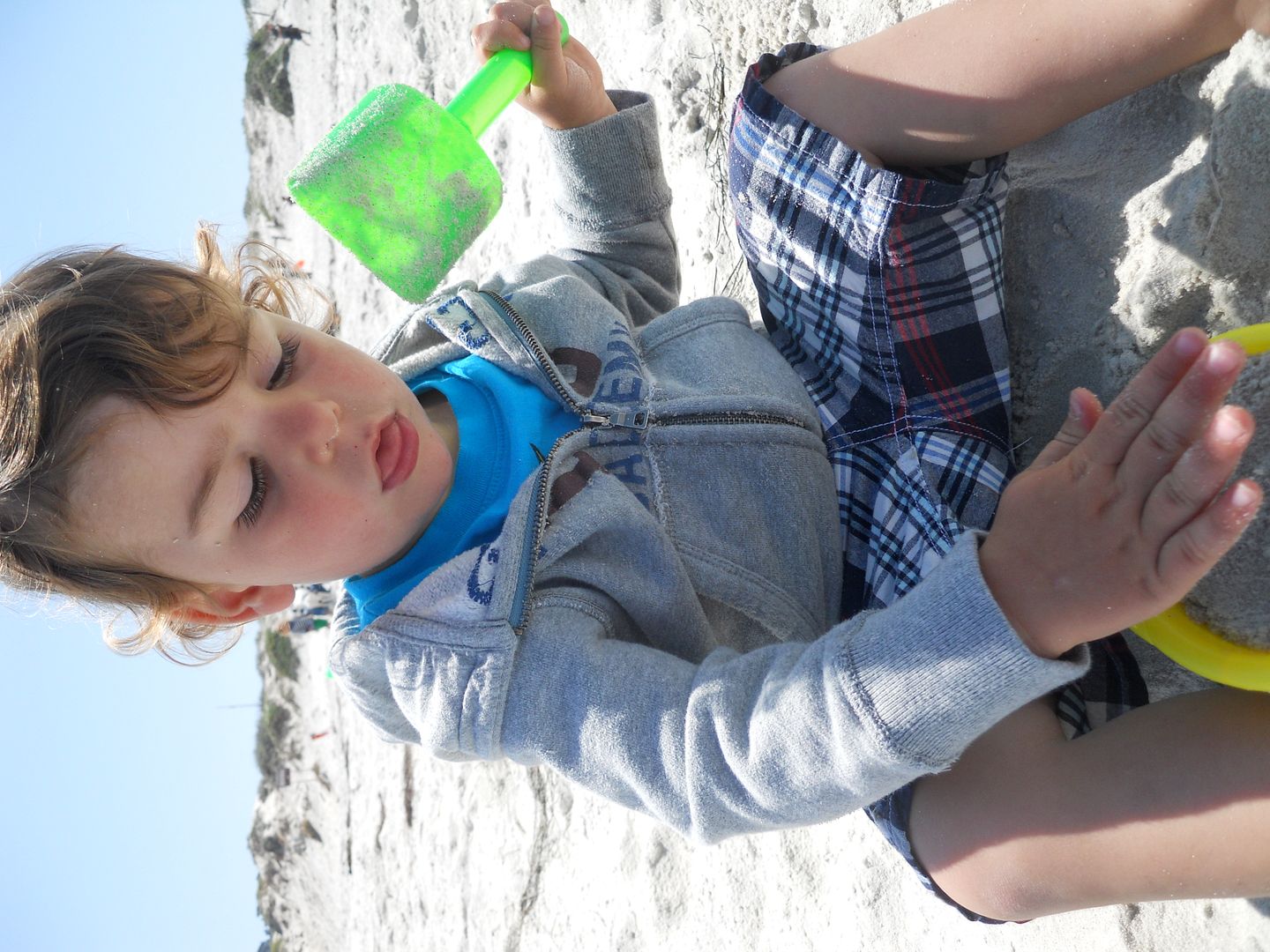 Just like his Uncle Nic, he sticks his tongue out when concentrating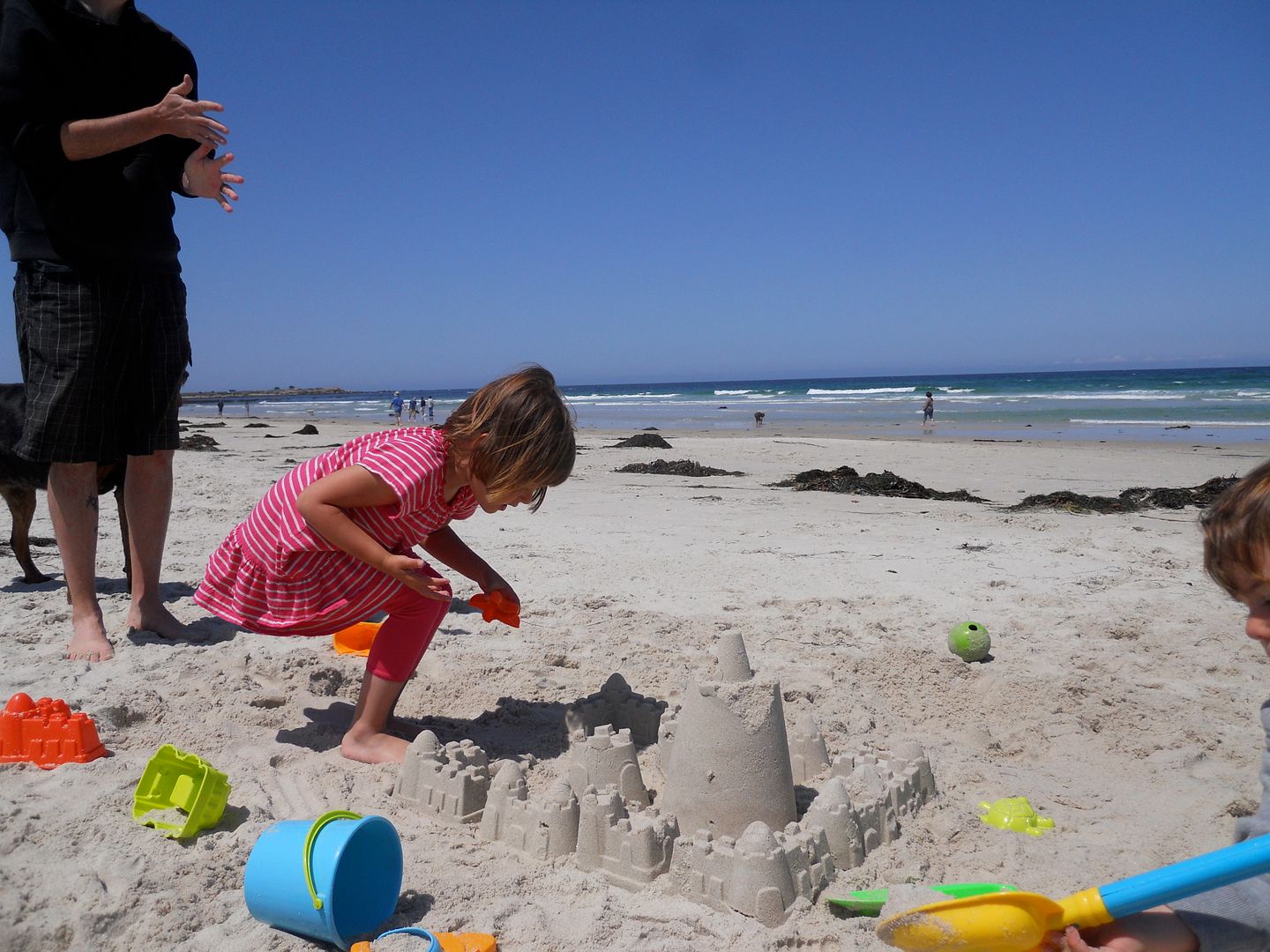 Sand Castle complete!
At lunch, you can see how utterly exhausted he is... when we got home the kids and I slept for almost 3 hours
Squishy is tired too!