So in 2009 I
posted this blog comparing a website's prediction to a picture of Penelope
Since the website's prediction of our daughter was a child of 3, and since Penelope is currently 3 1/2, I figured it would be fun to post the pic again with a recent one of her.
So again, the website's prediction picture: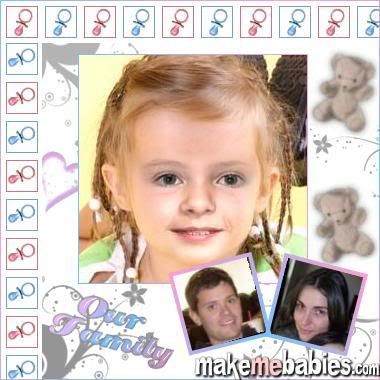 And here's Penelope today: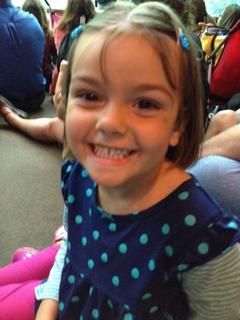 So, what do you think?
note: I will never, ever, ever brain Pen's hair like the computer generated picture. Ever.