So when I was pregnant with Penelope I went to this website that claims to be able to show you what your kids will look like (you upload pictures of mommy & daddy and they merge them somehow, probably with magic).
Anyway, the picture they gave was for a 3-ish year old - but I figured it would be fun to compare the picture to one of Penny now.
Here's the website's prediction picture: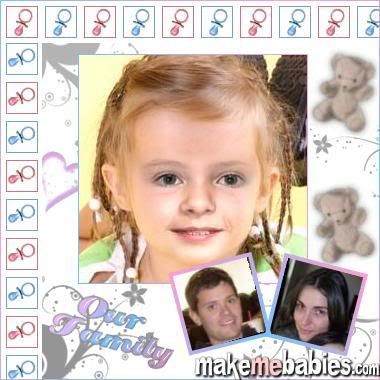 And here's Penelope now:
So what do you think? Relatively accurate or way off base?