December has been busy and it's only going to get busier. Well, possibly.
We started the month with Penelope's birthday, then had a dance recital, finals week, a cookie decorating party, and Friday - a surgery (mine).
So let's start at the top.
Penny's birthday party was the 1st weekend of December. It was small, but fun. We did a Reading Rainbow Theme and I made rainbow colored cake pops, hung oodles of streamers, and had dozens of balloons. I bought foam bookmarks and door hangers and the guests decorated them with various foam shapes. I wish I had pictures of the adults decorating, it was rather amusing.
As you can see, my 1st attempt at cake pops was rather... well, terrible.
But the end product looked pretty nice. Bryan painted the cake pop holder for me.
Here's the birthday girl with the Bubs.
After the party we went to see a movie and it's then that I started feeling rather unwell. I'd been diagnosed with gallstones ages ago, but had been able to control it with diet... no longer. That night I went into the ER and, after a comedy of errors, finally made it home at 4am to get some sleep.
My favorite part of the night (they really need to develop a sarcasm font) was when I had to drive from Salinas to Marina to get my pain medication prescription filled. In the rain. That was fun.
I wasn't feeling well the next day, so we stayed in a decorated the tree. While my parents are live tree advocates, I'm quite happy with our fake tree. The kid were too: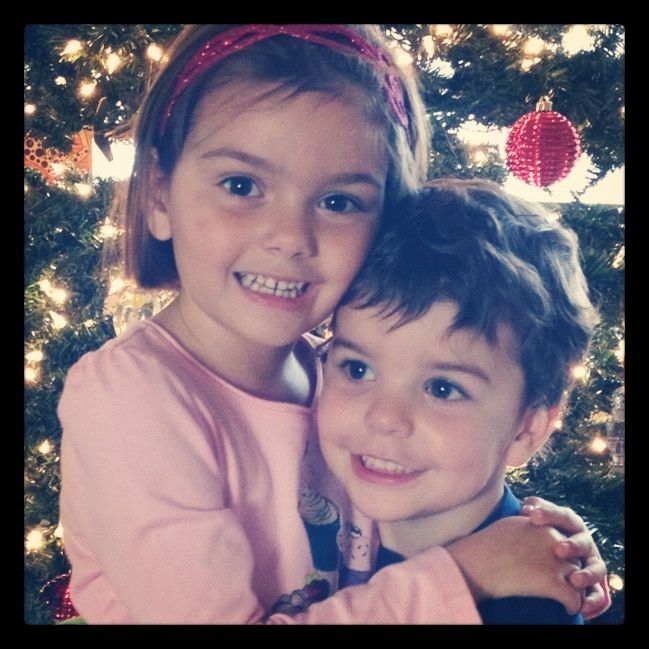 I took that Monday off from work to visit the doctor and was quickly referred to a surgeon. My consultation was on the 17th and my surgery is now scheduled for the 21st. It's outpatient and will hopefully be quick and uneventful. My parents will take the kids for a few days (thank goodness they're out here!) and we're going to see how I'm feeling on Sunday before we decide what to do for Christmas. I'd hate to miss out on the festivities, but I'm no sure how I'll recover - so we'll play it by ear.
Fortunately we were still able to have our annual cookie decorating party, complete with Star Wars cookies: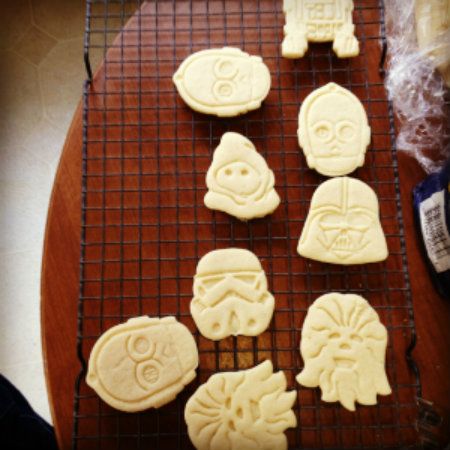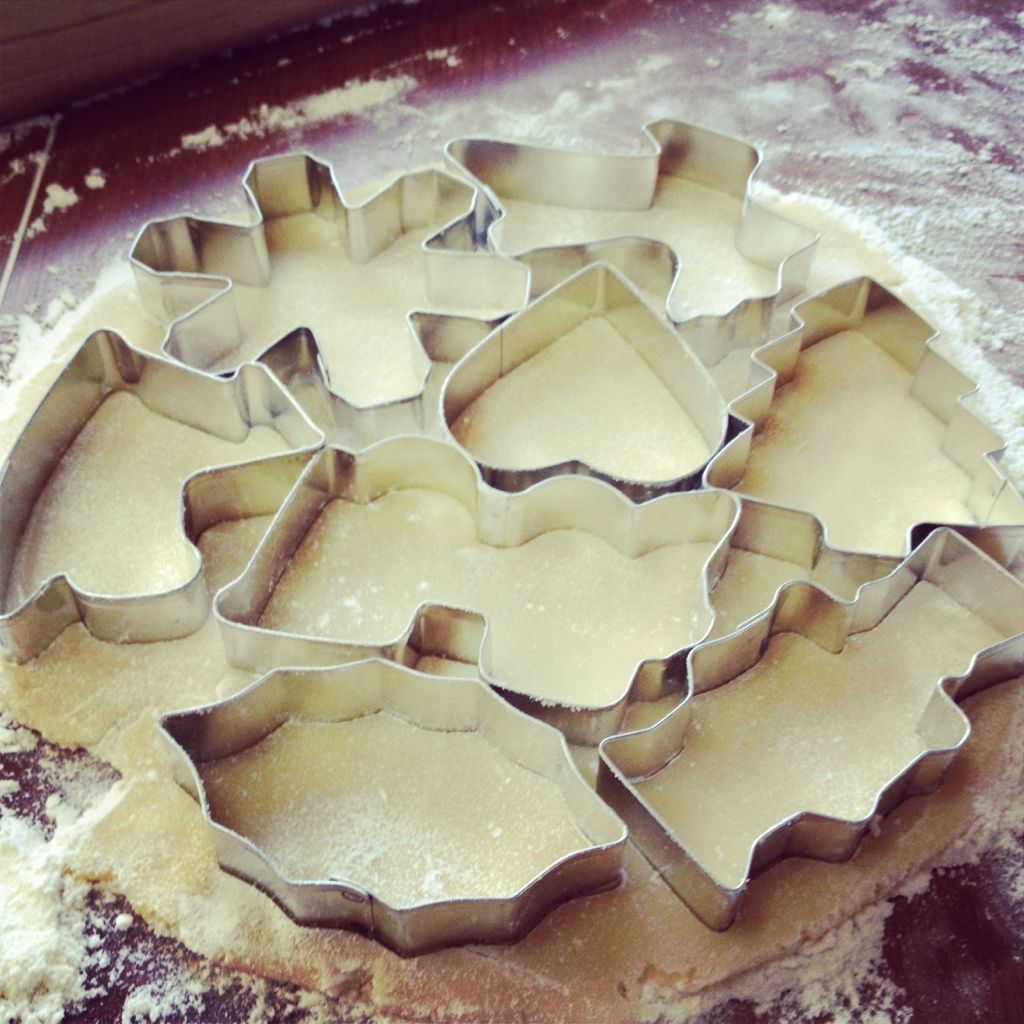 Both kids were much more involved than last year and we all had a good time. This was the second year we've thrown this party (but not the second year of cookies, we've done that every year for as long as I can remember).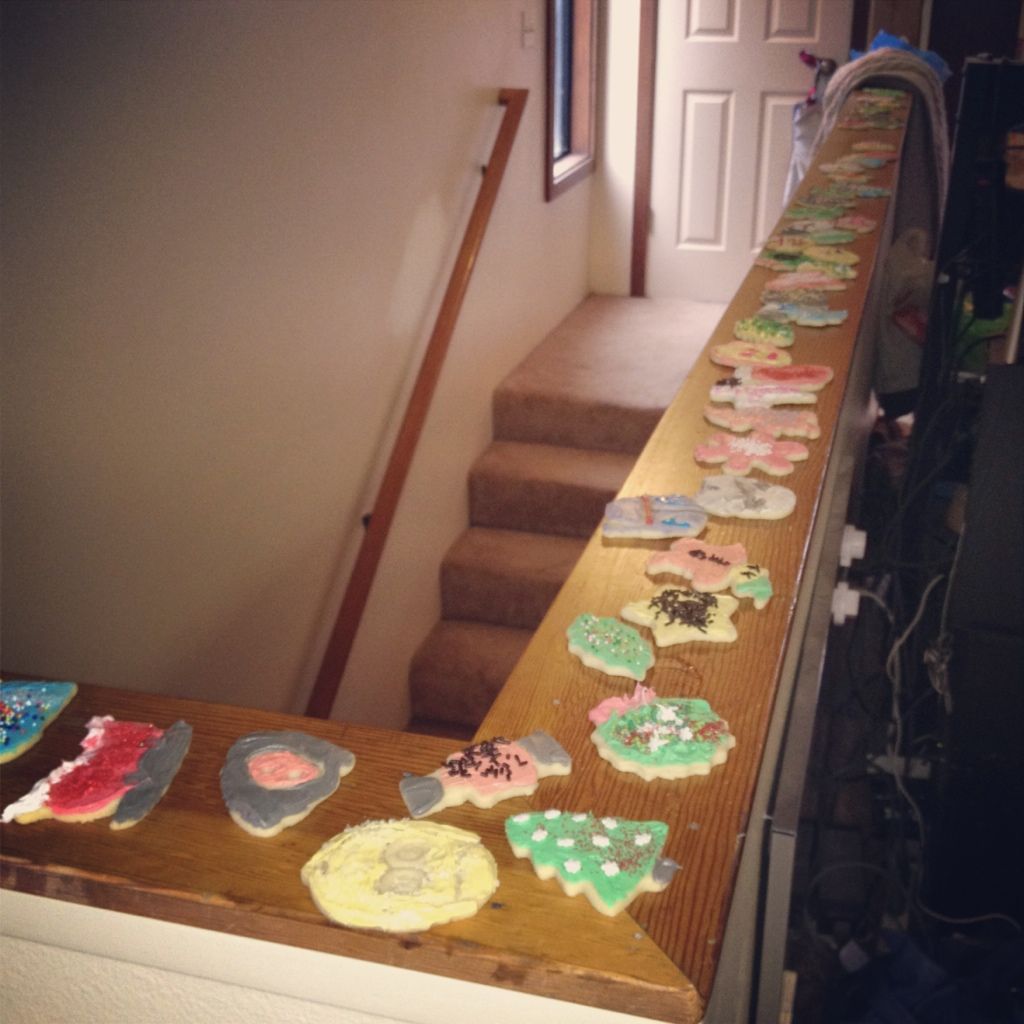 This is a just a small section of the drying cookies.
Griffin's "masterpiece"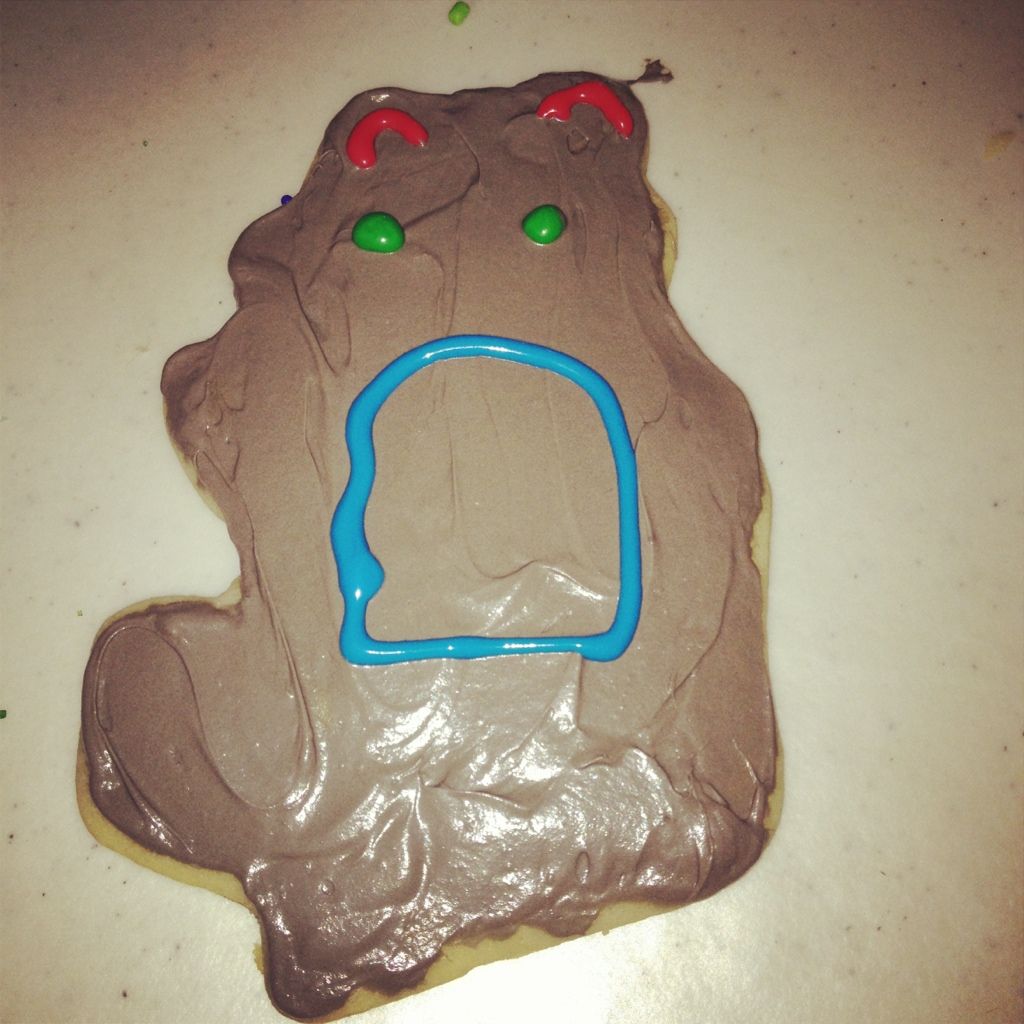 I honestly don't know what I was thinking. But I can't "bear" to eat it now.
Here's a very goofy Bubs being... very goofy... as he decorates cookies.
Speaking of Bubby, 3 of the last 4 nights he's woken up dry! I'm so proud of him.
I had more I wanted to type, but I took a pain pill earlier and they make me loopy, so it's off to bed for me!