Everyone
becomes their mother at some point.
Luckily for me, my mom is pretty freaking awesome. And every year I feel a little more like her - I find myself saying something she would say, or doing something I've seen her do a thousand times. Like cleaning house while blasting Bon Jovi.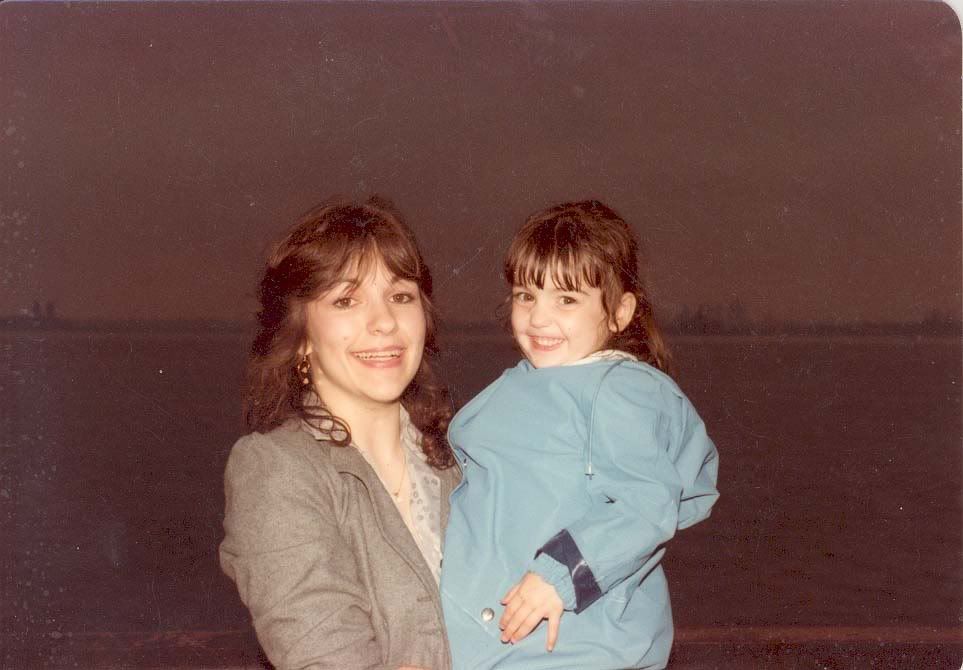 We're both ridiculously adorable in this picture
But today, at the grocery store, I had a moment where I feel like I traveled back in time and inhabitied my mother's body. Or maybe she traveled forward in time and inhabited mine. Whatever, time travel gives me a headache.
I was standing in the personal hygiene section, eating a piece of beef jerky (which I grabbed from the aisle prior and had broken into because I was hungry - and also,
beef jerky
). I stood, one hand on my hip, the other on the cart, trying to find the razor blades for Bryan's razor. I was wearing my Sunday jeans (they have holes, but they are comfortable) and an oversided sweater. I had on no makeup. I said the following:
"Christ on a crutch, where are they hiding these damn things?"
And then the realization that I AM MY MOTHER crash upon me like a wave and at the same moment I realized that I OWNED that. It's like when Harry Potter stops being afraid of being the Chosen One and assumes the role like a badass. It might not seem like a watershed moment to most, but it was.
I am my Mother.
Voledmort should be very. f*cking. afraid.
#sassy