The last time I posted comparison belly pics,
I was 20 weeks
... I didn't have a 20 picture of my Penelope pregnancy, so I used the 26 week picture. But now that I'm 26 weeks, I have pictures of all 3 pregnancies.
So, to refresh, here's 26 weeks with Penelope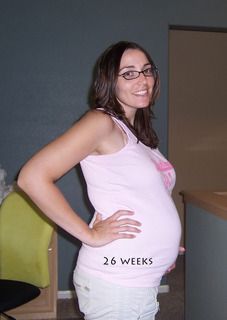 Also, I like my arms in that picture. That *never* happens.
And now 26 weeks with Griffin: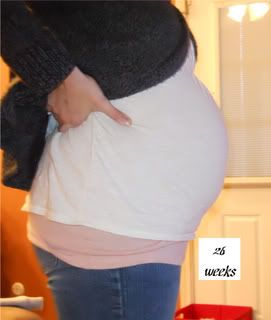 And finally, 26 weeks with baby 3: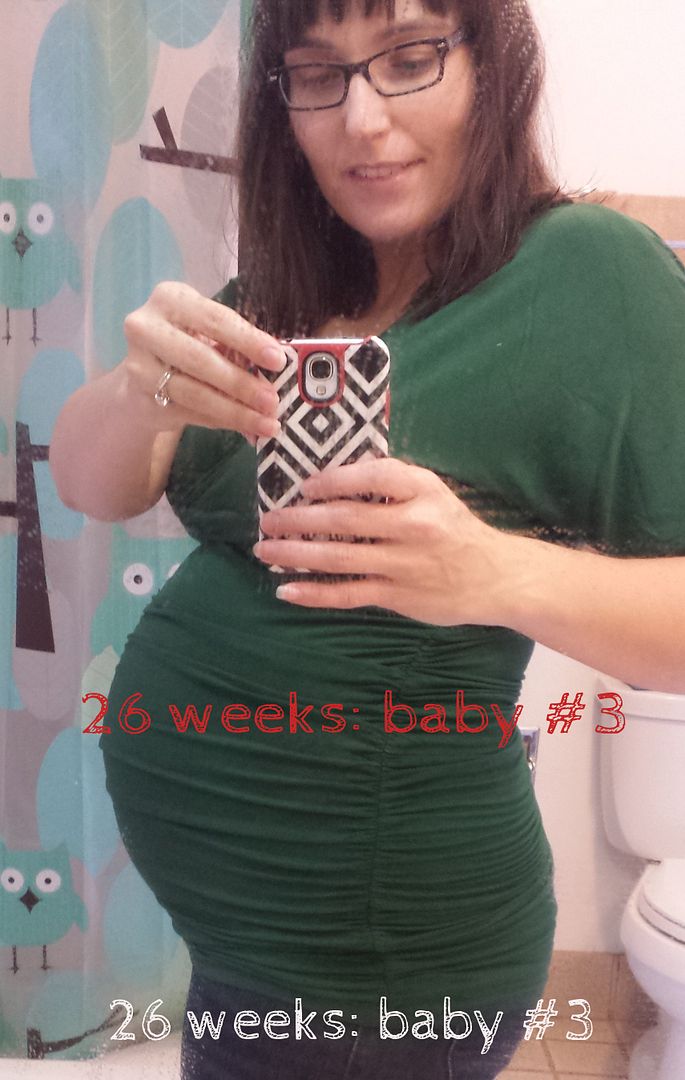 Note: Photobucket was being a jerk and the text is on there twice. I'm too lazy to fix it.
Other than the fact that I should NEVER go without bangs again (because good lord my forehead is huge), I think I'm much rounder this time around. Other than that, they look the same to me. I'm terrible at this stuff. I still have NO idea if it's a girl or a boy and am 1,000% ok not knowing.
While this weekend was my 26 week "milestone" - it was also Penny's 6th birthday. We had a tea party and I have pics to post as soon as I can find the cord to upload them. Sissy and her friends had a good time. I still can't believe she's 6!