So Griffin turned 5 months old last week and I neglected to post about it on the day. Oops!
But better late than never, right?
At 5 months G is 28.5 inches and ?? lbs. We haven't gotten him weighed yet this month. Hopefully I'll be able to schedule his first pediatric appointment in the next week or two. He needs to get started on his shots.
Here's his length chart: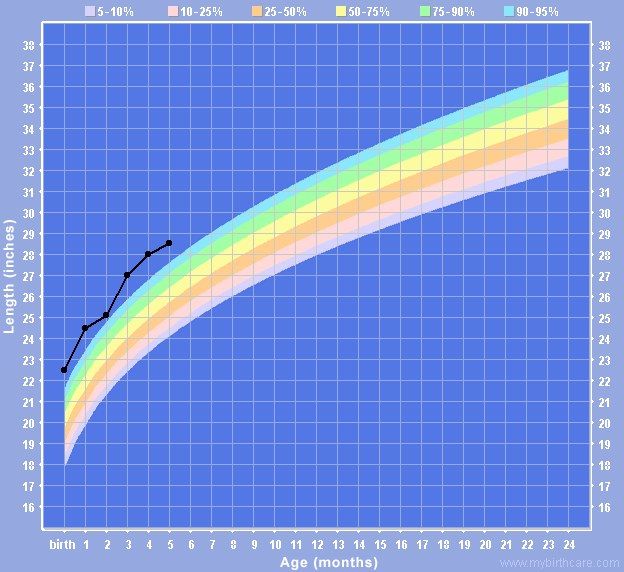 And his weight chart from last month: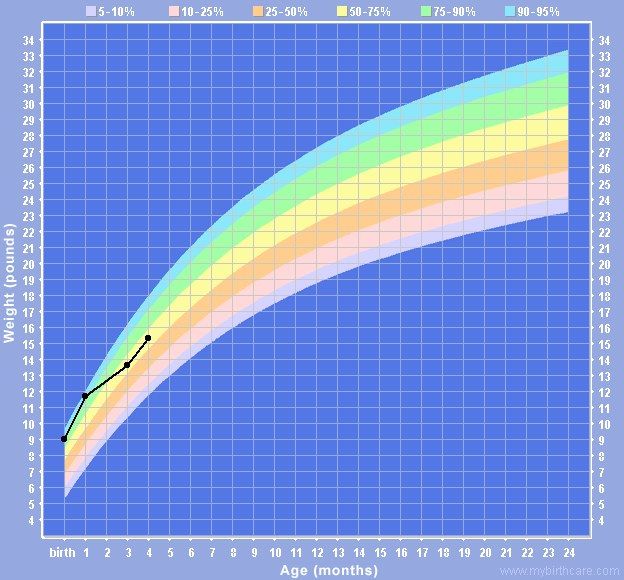 In other news, tooth #2 made its appearance today! Hopefully we get a bit of a break before the next set, I'd like to get some sleep!!
He's stating to sit up now, not on his own just yet, but close. I think by 6 months he'll be sitting up all by himself!
We also started some solids, avocado mixed with breastmilk. In a few days we'll intro green beans, and go through the veggies before starting with fruits. No cereal this time around. Maybe later.
Here's a recent picture: