So Kaiser wanted Poe to come in at 21 months for her 2 year check-up. Weird, but whatever.
She's 37 inches and 31.8 pounds - so about the size of an average 3 year old. Here are her growth charts:
Weight:
Height: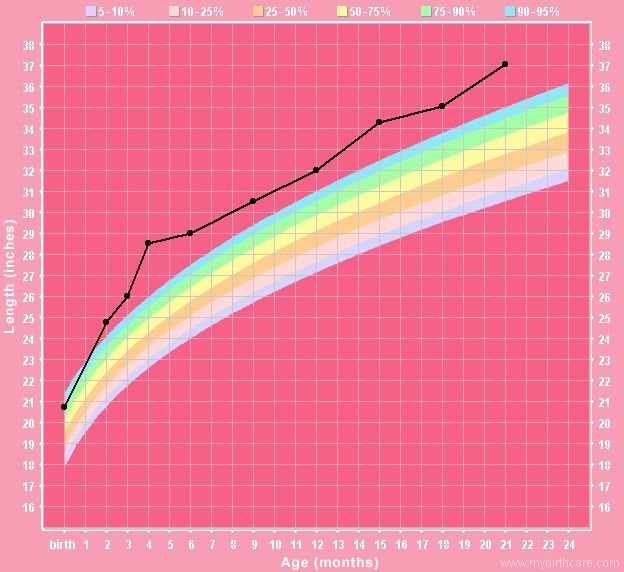 She meets and exceeds all of her milestones. She's got about 150 words and puts them together in two word sentences. She goes up and down stairs and is right on track motor-skills wise. I credit gymnastics with bringing her back to where she needs to be.
She didn't enjoy her appointment at all and clung on B the whole time (I wasn't there and I really missed being able to make all her appointments). We don't have to go back for another year!