I didn't take nearly as many pictures as I had planned (not really surprising I guess) but I did get a few good ones. So here's the kids this Thanksgiving:
But these first two pictures need a bit of explanation... This was after dinner was over, so around 3:30, and Penelope had yet to take a nap. She was
exhausted
and in a very silly mood. So she and my brother invented a new game of peek-a-boo where they would rest their heads on the table and then bring them up at the same time and say "surprise!". It was hilarious.
So here's the first stage
And this is the second stage
They did this for awhile :)
More pictures: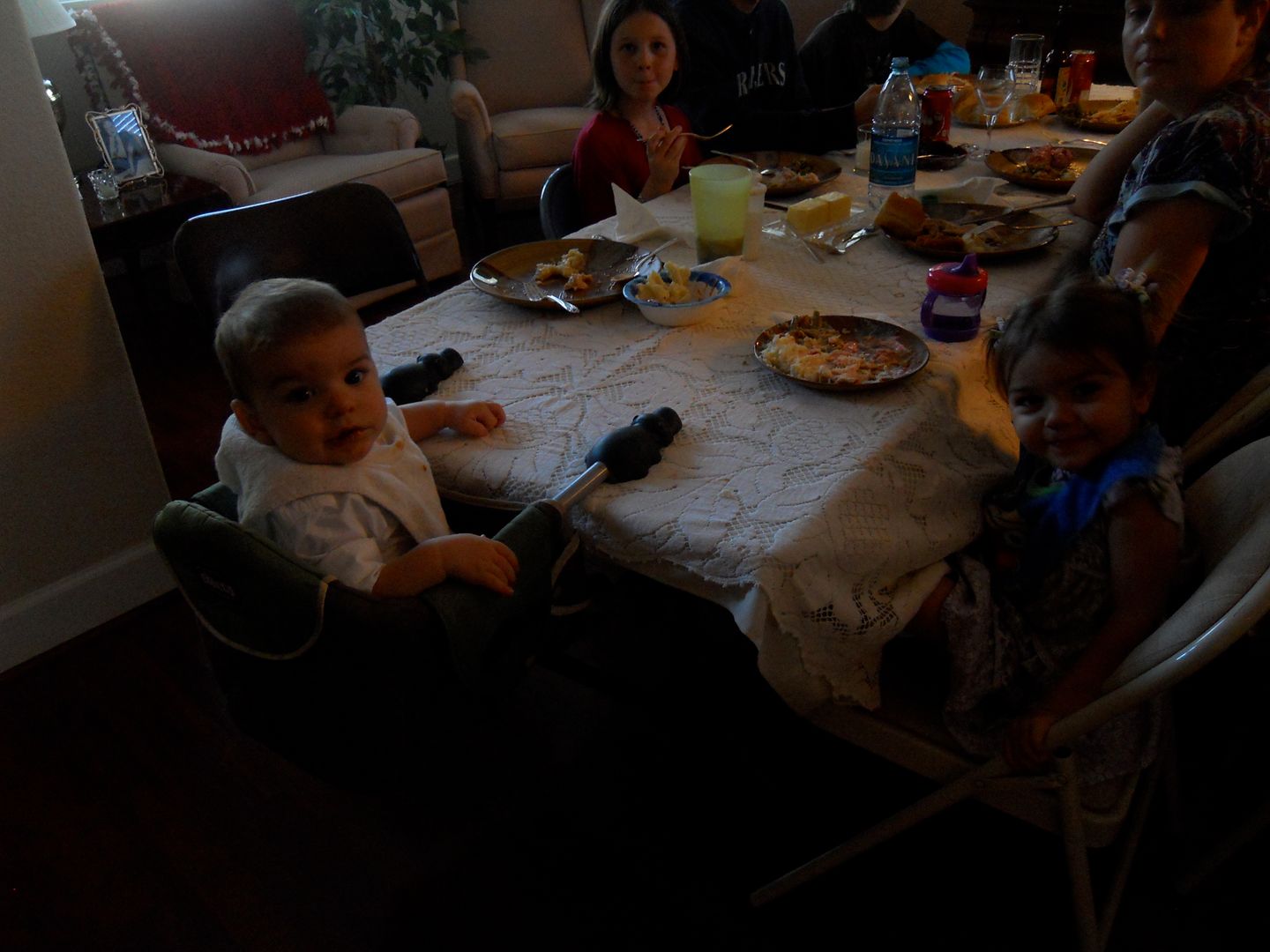 At the table
Playing before dinner
Bubba-man
Penelope hoarding the fruit tray
Riley, Penny, and I
Griffin and his great-grandpa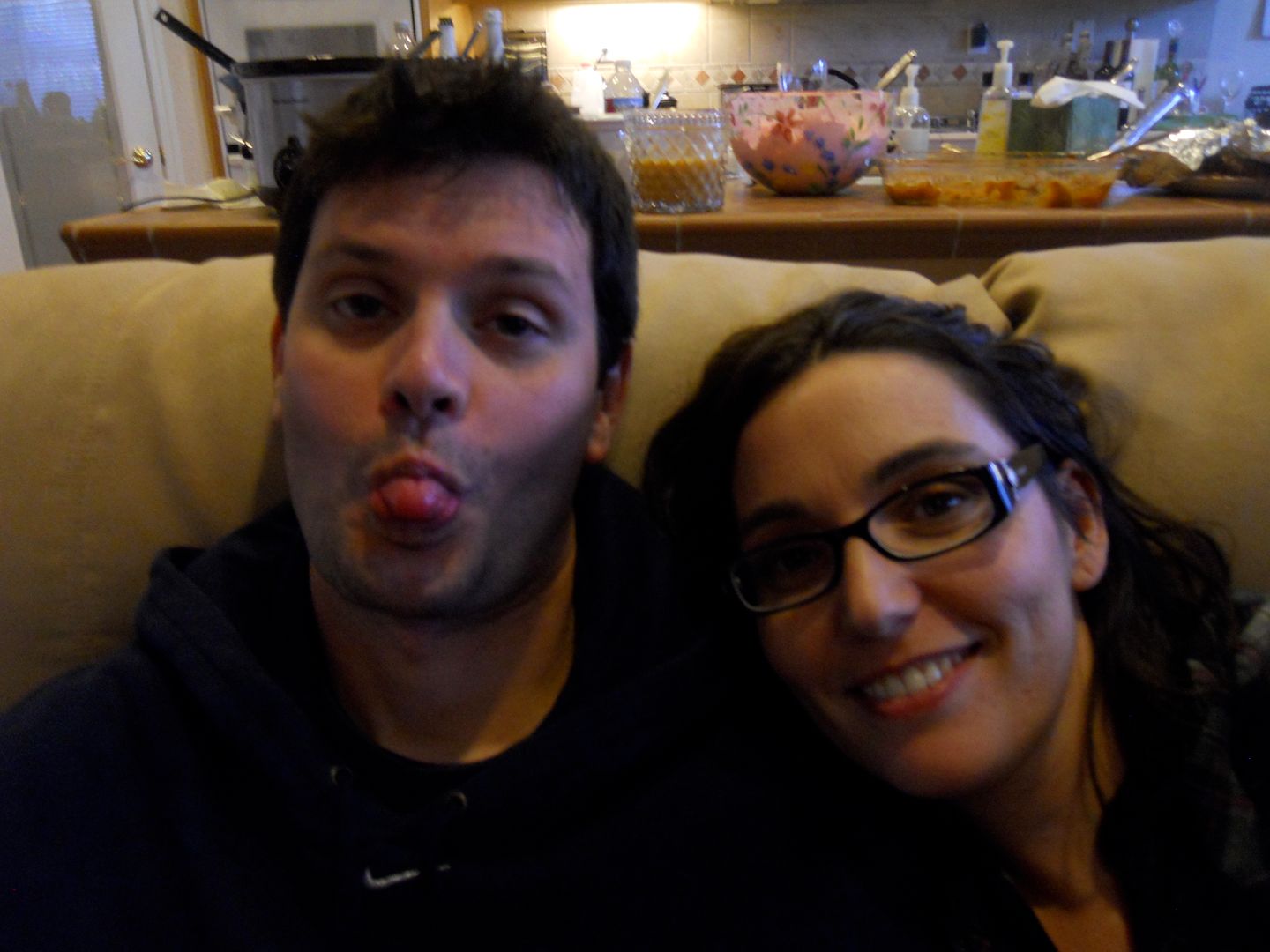 Bryan and I