More than anything else in the world (well, maybe not more than watching Toy Story) Penelope loves to paint. Last weekend we had a painting playdate with our friends Holly and her daughter 'Busy' - Poe had a fabulous time until it was time to put the paints away and then she had an epic tantrum. The likes of which are rarely seen. But it was still a good day, and they girls made some beautiful flowers which Penelope and I "planted" the other day. Here are some pictures: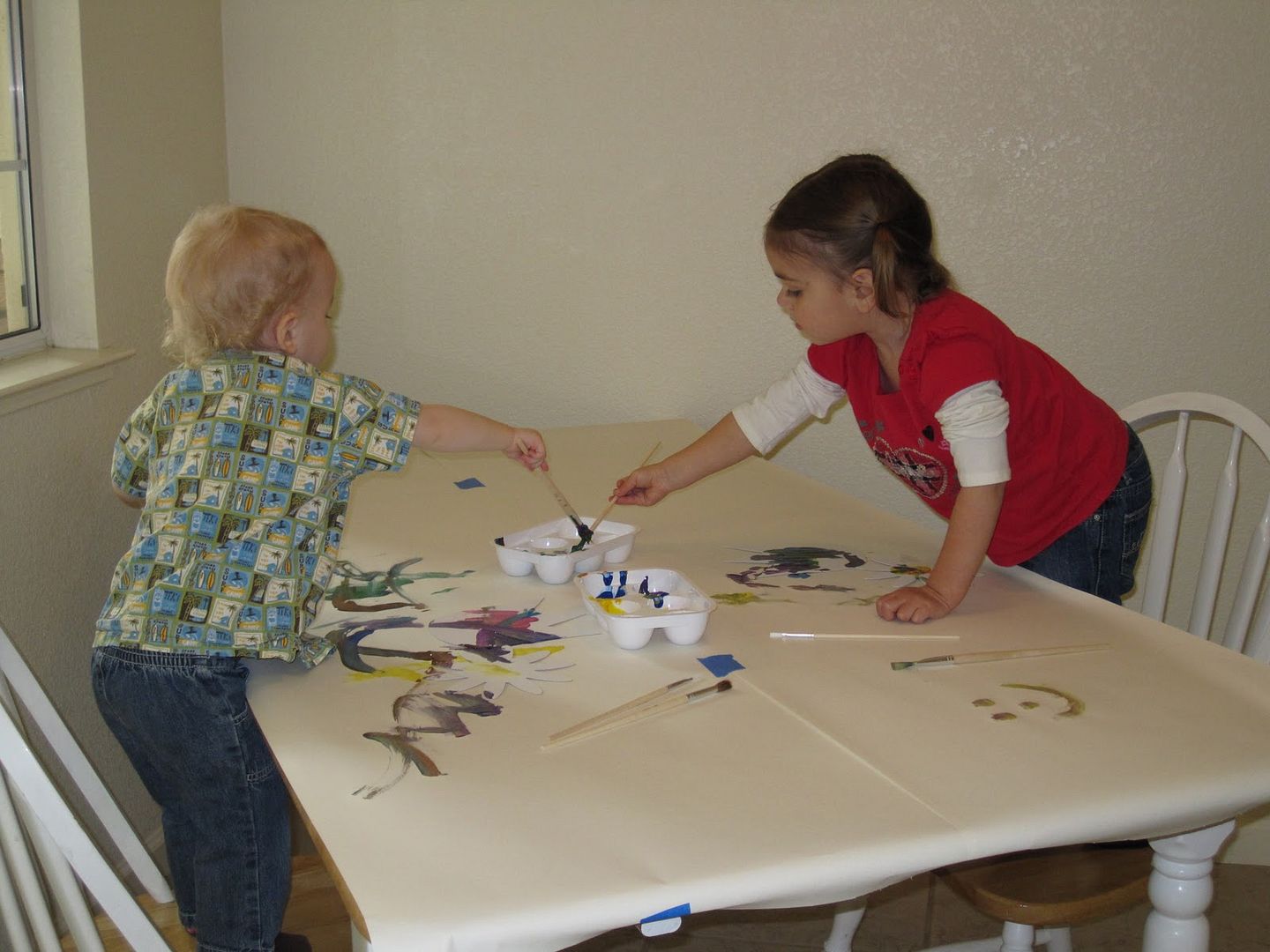 Pen & Busy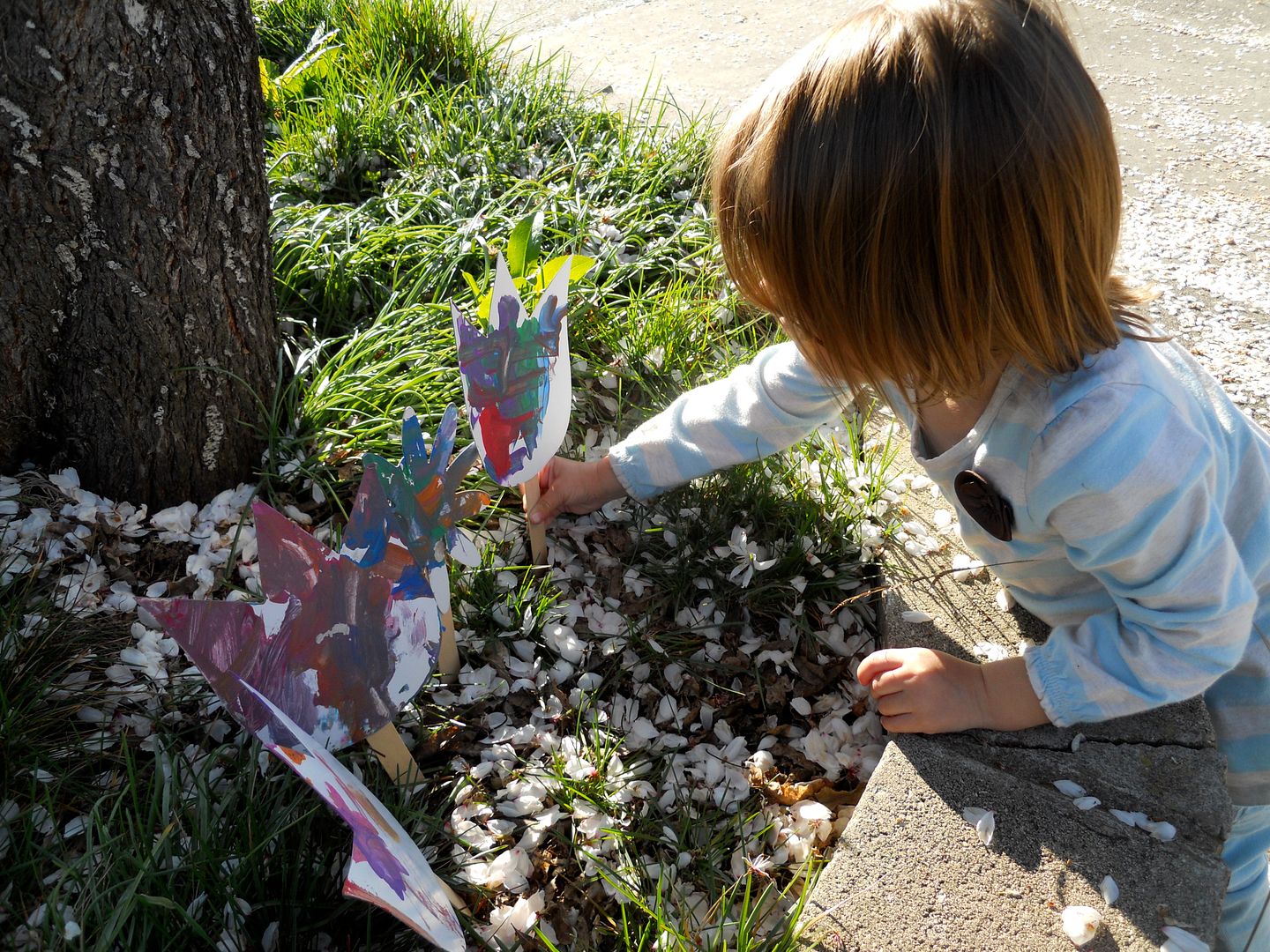 Planting our flowers
Our flower garden!!
Also? Griffin has tooth #7! Finally... it's been awhile since his last tooth. I'm hoping #8 makes an appearance so he's not lopsided :)
More pics:
Bubba loves the bath!
Penelope decided to wear her Abby costume for the day. Daddy did her hair.