Penelope's first ballet lesson was today. It was more of a movement class with tutus, but she did learn a few ballet positions and she had a TON of fun. She was running around like a crazy person, making new friends, and have the time of her life.
In honor of her foray into ballet, my parents bought her this: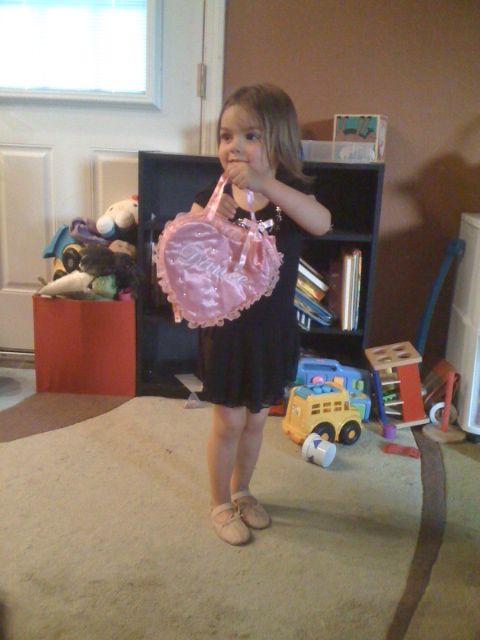 She loved it (obviously).