Today, after making muffins, coloring, and playing trains, we headed out to my parent's house in Aptos to introduce Judit to the Pacific. It was a beautiful day - mid 70s, sunny, with a bit of a wind. I had the camera again, I'm still trying to get the hang of it, and I think I got some great pictures. Of course, I took close to 300 for about 4 really good ones. I've heard that's not unusual. I tried my hand at the telephoto lens, and that was tricky. It never wanted to focus on what I wanted it to focus on.
Here are some of my favorites.
Covered in sand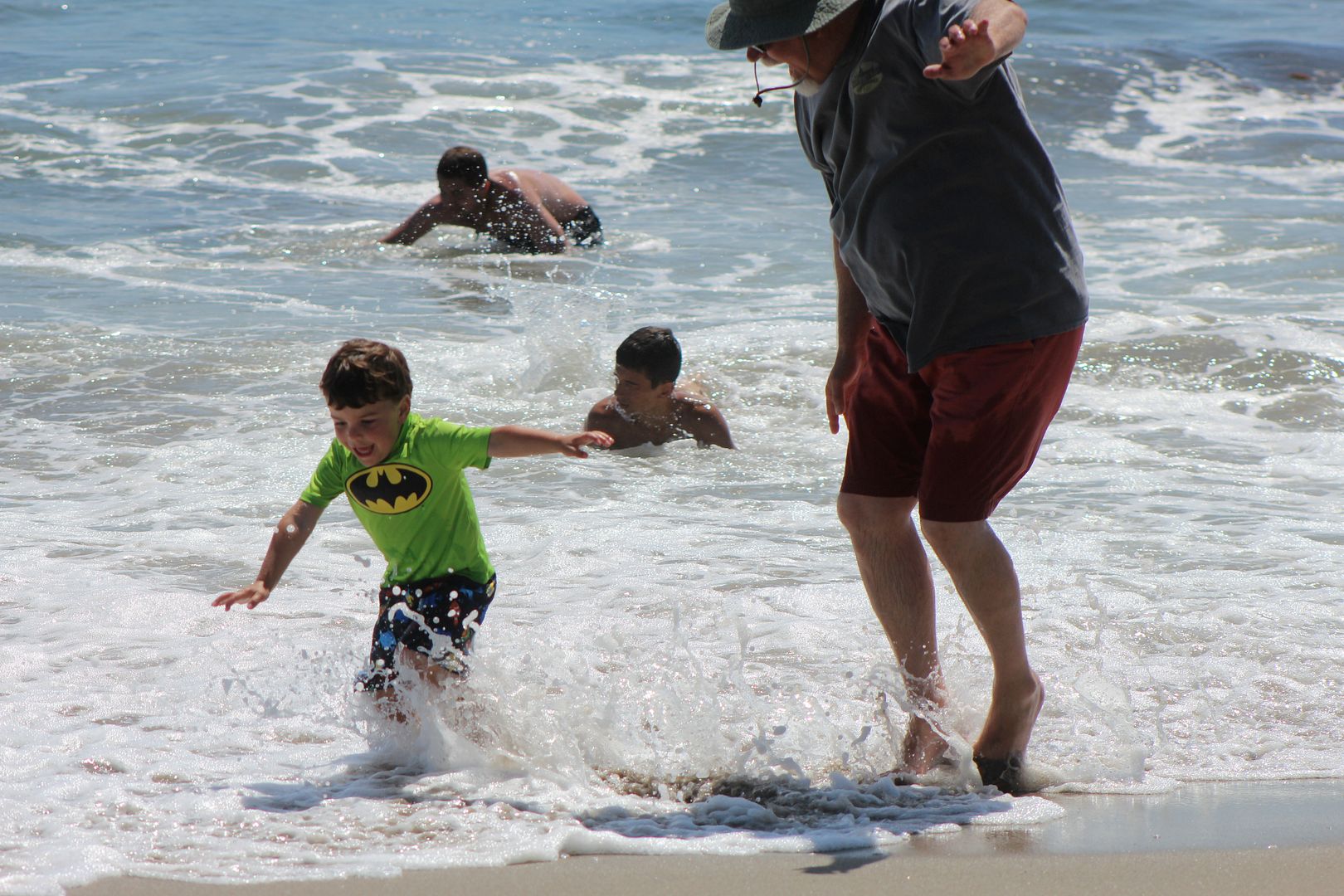 Running from the waves with grandpa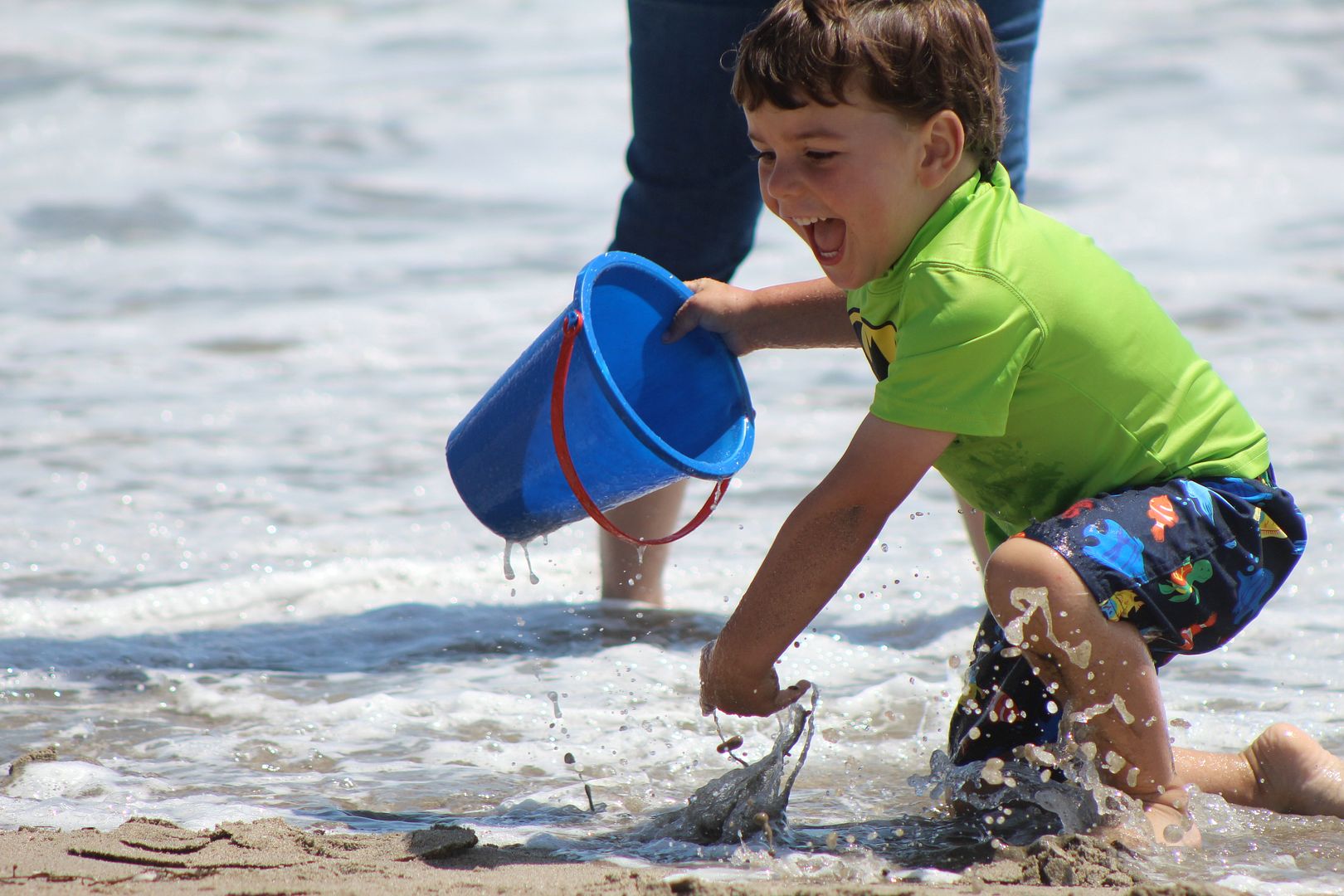 Oh no! Waves!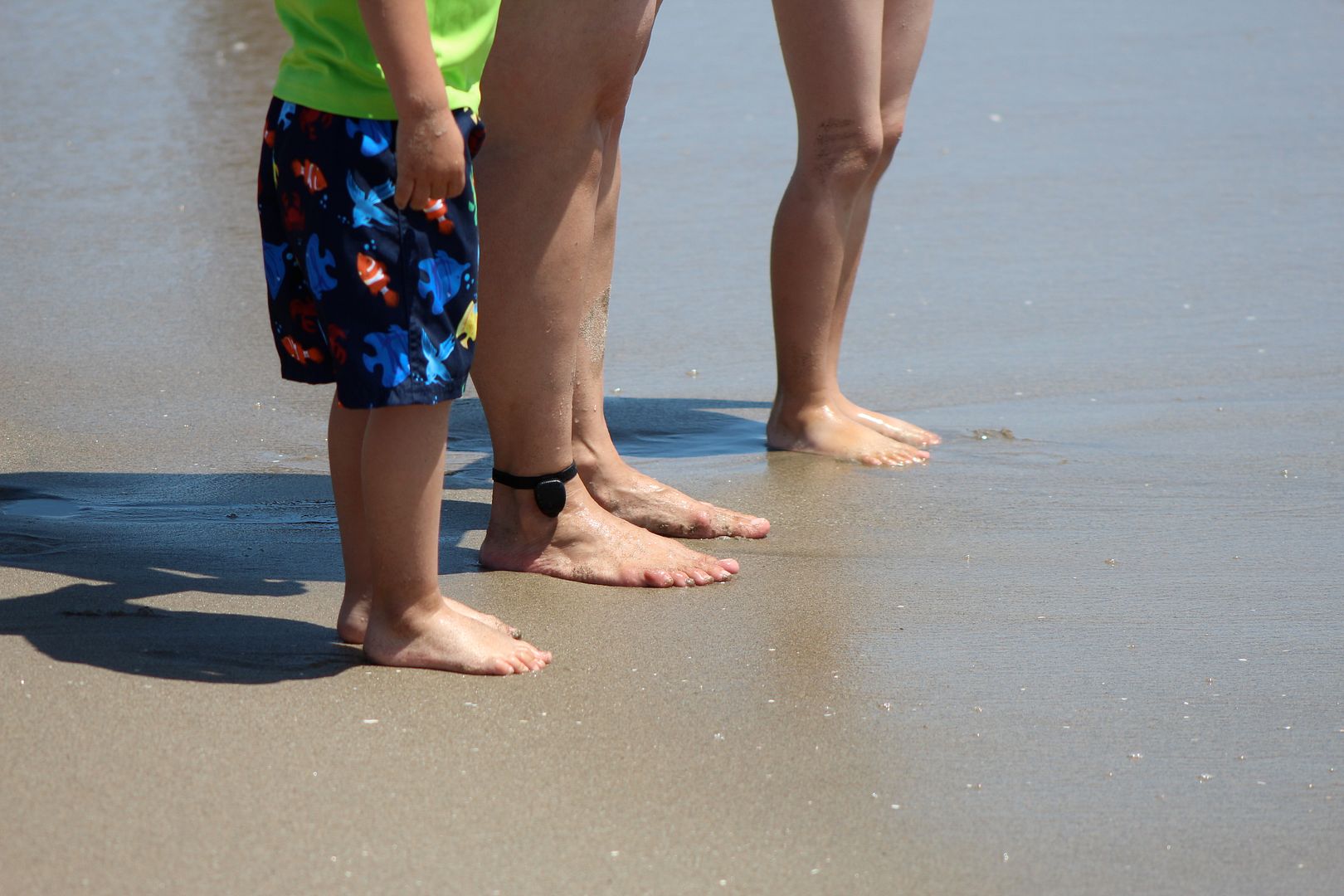 Waiting for the waves with granny
Bubby with great-grandma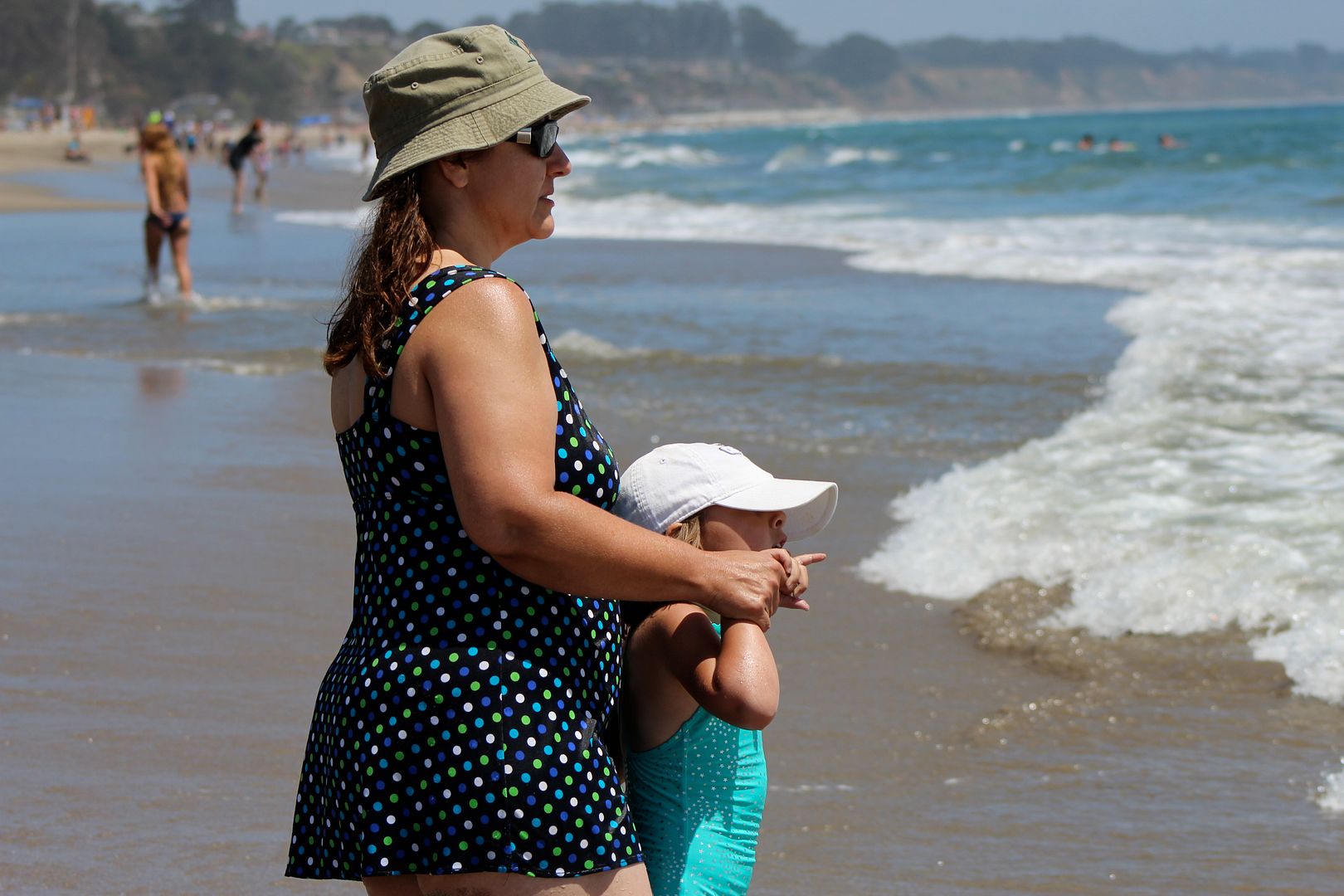 Sissy & granny waiting for the waves
It was a fun day. And my goodness, I love this camera!