Last week, during my "vacation week" (I use quotation marks because I worked 2 of the 5 days), the kids, Judit, & I drove up to the City.
As we passed South SF it was beautiful, sunny, and 70 degrees. As we passed the airport we could see the bank of fog on the horizon. Judit asked me "what is that?" and my reply? "That's San Francisco!"
It was, as usual, an overcast morning. Cloudy, cool, and crowded. We headed to the bridge first - I had never walked across it and it seemed like a good tourist thing to do.
The Bridge - 11am
Penny, Griffin, and Judit
It was windy, and cold, and beautiful.
Judit with Angel Island behind her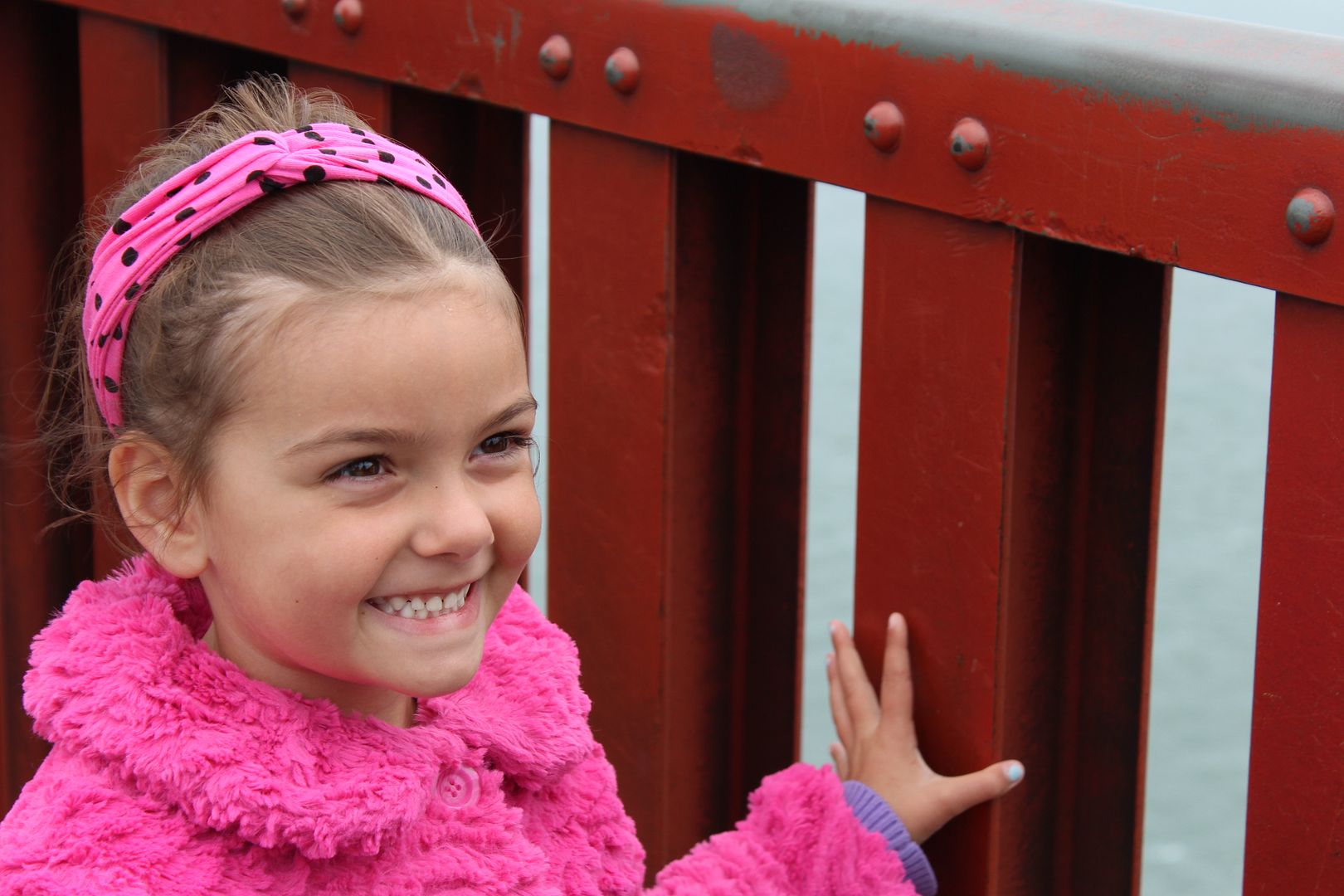 Sissy enjoyed the bridge and its views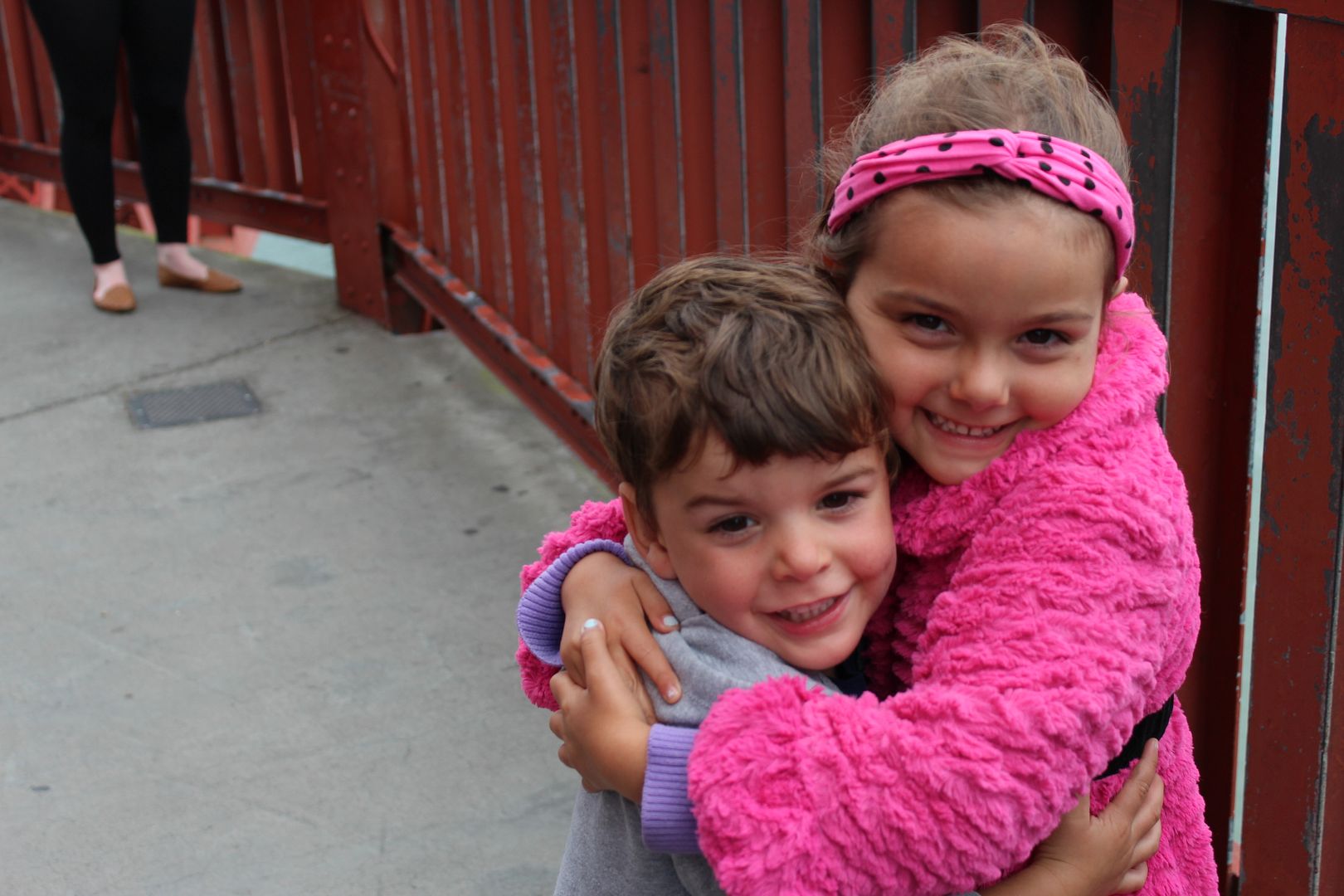 Bubby & Sis
Griffin was decidedly less enthusiastic than his sister. I carried him 3/4 of the way (we walked to the second tower and back, so maybe 2+ miles in total). In fact, the first few times we stopped to look at the views Bubby crawled over to the fence to look instead of standing up next to the railing like his sister. He's not really a fan of heights or bridges - poor thing. I always forget he's afraid of these things until we're actually on a bridge. I should remember, I used to be terrified of bridges when I was his age.
After the bridge we headed to meet up with friends for ice cream and to spend time in the Haight. I didn't get a ton of pictures, but here are a few of the ok pics.
Griffin with Baby Lena
Our friends Tazz & Alyscia just had a baby a few months ago and Griffin LOVES babies. So he really enjoyed getting to hold baby Lena.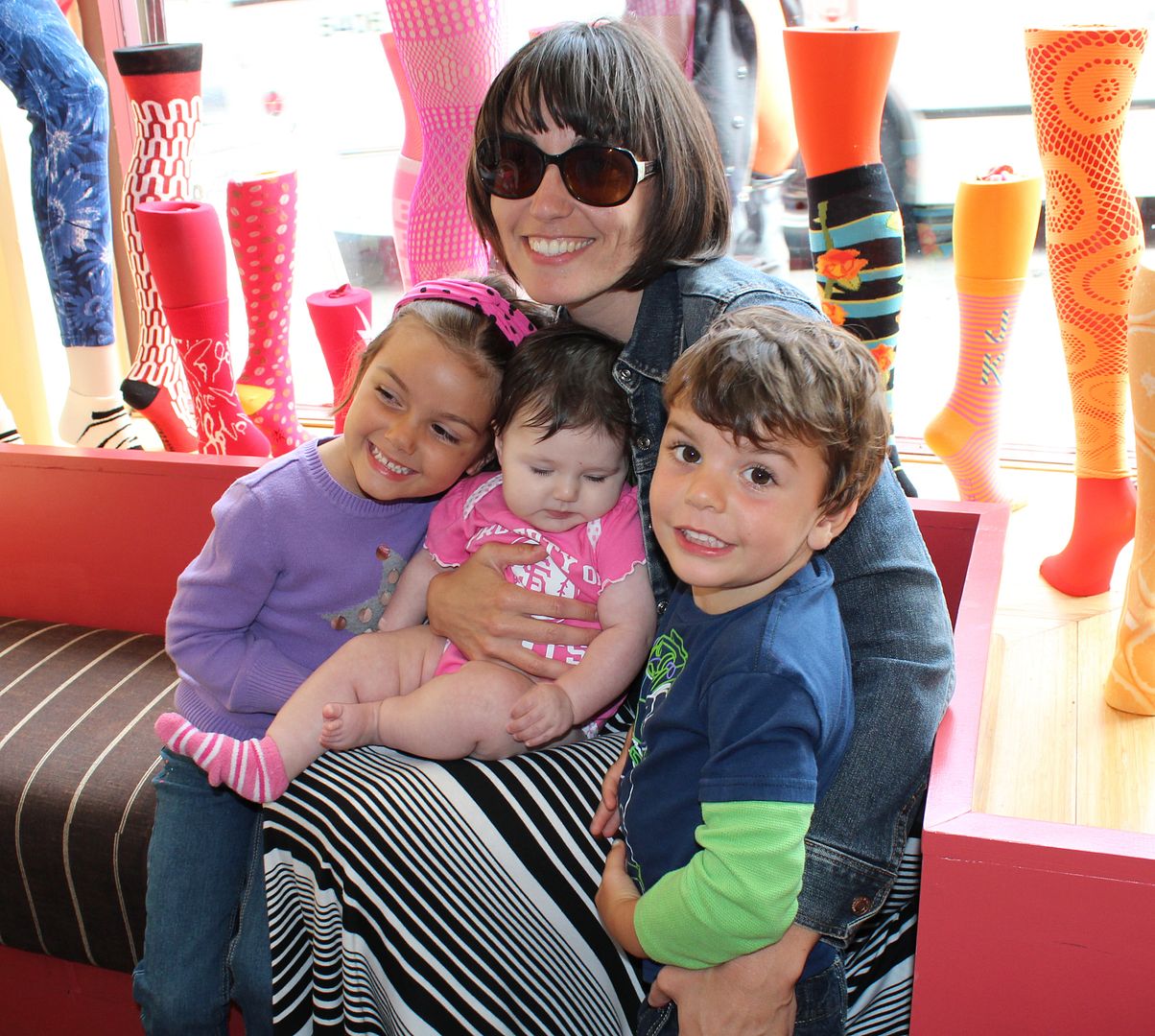 My kids + baby + me
I really enjoyed holding baby Lena as well. After carting around the almost 40 pound Bubby, snuggling with a 16 pound baby was like holding a bag of feathers. Plus she's adorable and oh-so-happy.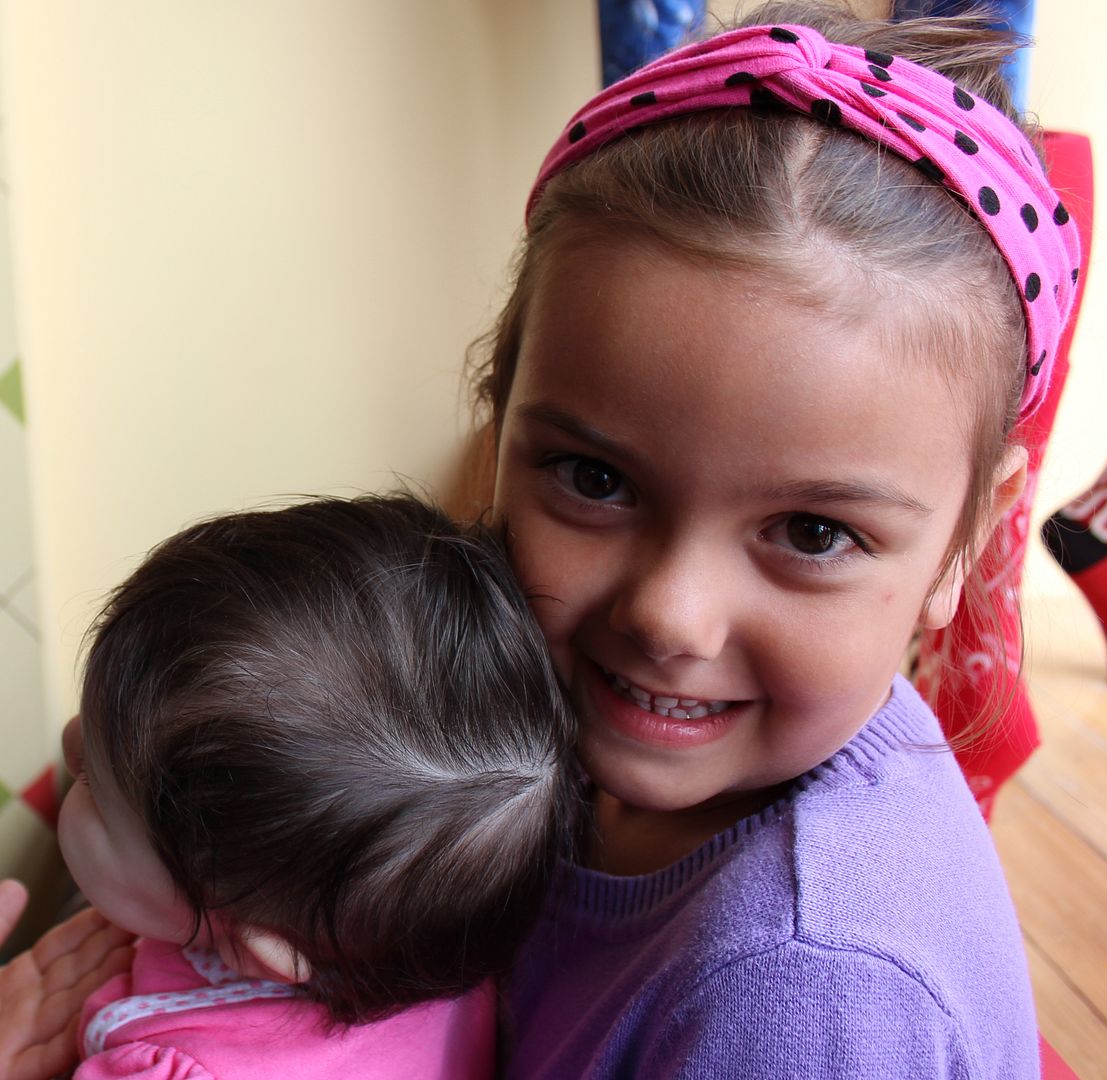 Squishy with Lena
Sissy loved holding the baby too. In fact, she asked for a baby sister after we left. Good luck with that one Poe-poe.
Griffin also expanded his list of potential wives. He added Liz, Alyscia, & Lena to the list.
On the way home, we took HWY 1 back to Salinas. It was beautiful, I'm glad we went the long way. I didn't get any pictures, but I wouldn't have done it justice anyway since I'm still not all that great with the camera.
It was a long and exhausting day. I wish we could have done more, but I didn't want to get stuck in the horrific downtown traffic. You really need 2-3 days to experience San Francisco. Overall we had a good trip and I'm glad we got a chance to walk the bridge and see some friends.