Pictures as promised...
This is Penelope kissing herself in the baby play mirror... she does this about half of the time I put the mirror next to her. I think it's absolutely hilarious.
Sleepy baby on mommy & daddy's bed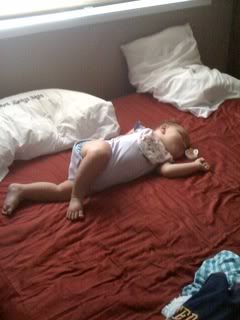 A little perspective so you can see just how long she is... our bed is a Queen sized bed and she's getting close to being as long as it is wide.