Hello, my name is Jessica and I have a Masters. Sorta. I have completed all my coursework, got an A on my Thesis, and have petitioned for Graduation. So all that's left is paperwork (not on my end) but I don't technically have the Masters until the paperwork is completed.
This should all happen rather quickly. As will getting my Credential - I have all the paperwork in for that and am just waiting on the CTC to process and send me my credential #.
And then it's continuing to look for a full time classroom position.
In kidlet news, Griffin took a step today! He's getting braver and stronger each day. We are definitely close to walking and no one is more excited about it than Griffin.
Here are some pictures of the beast-man: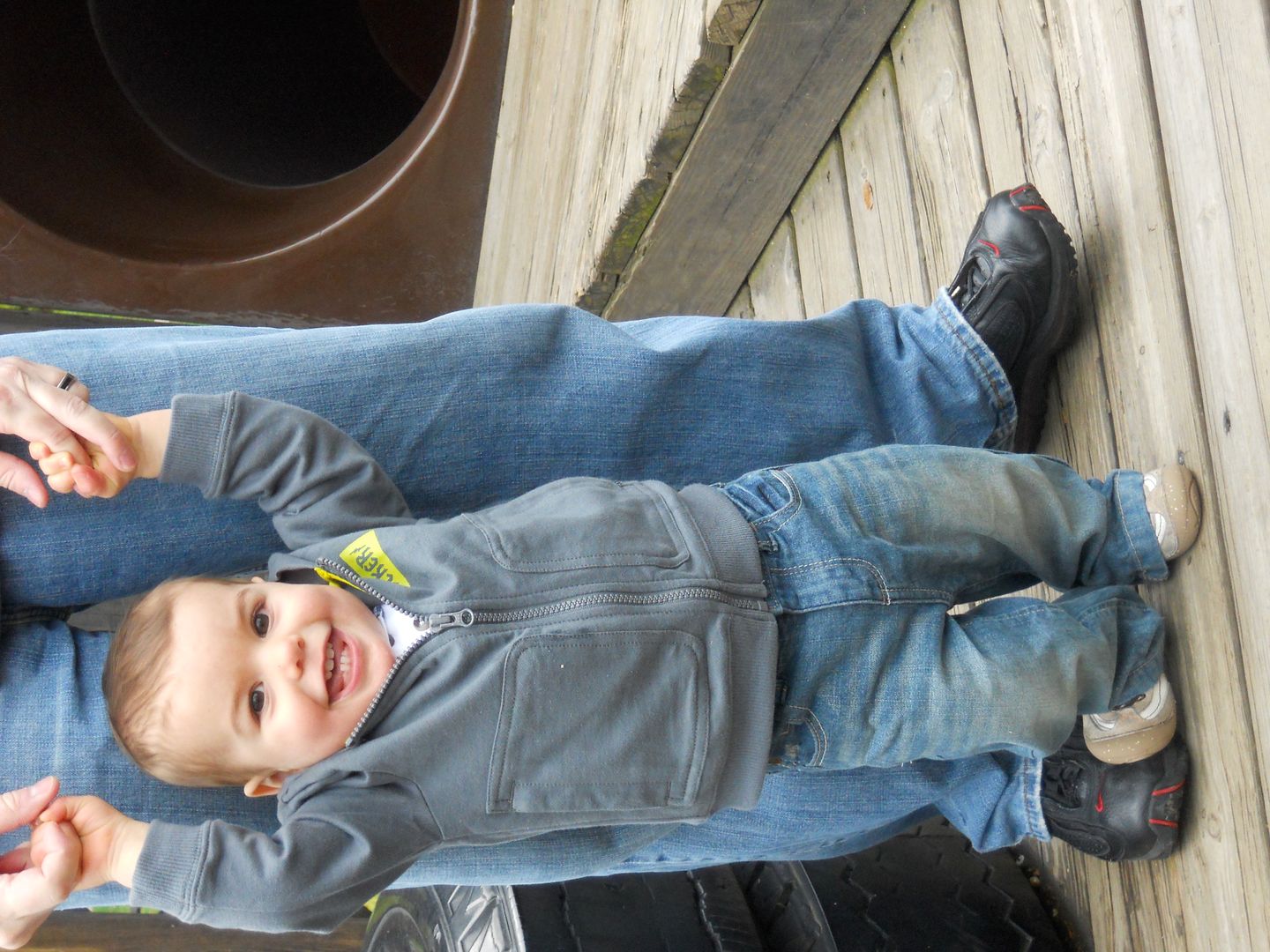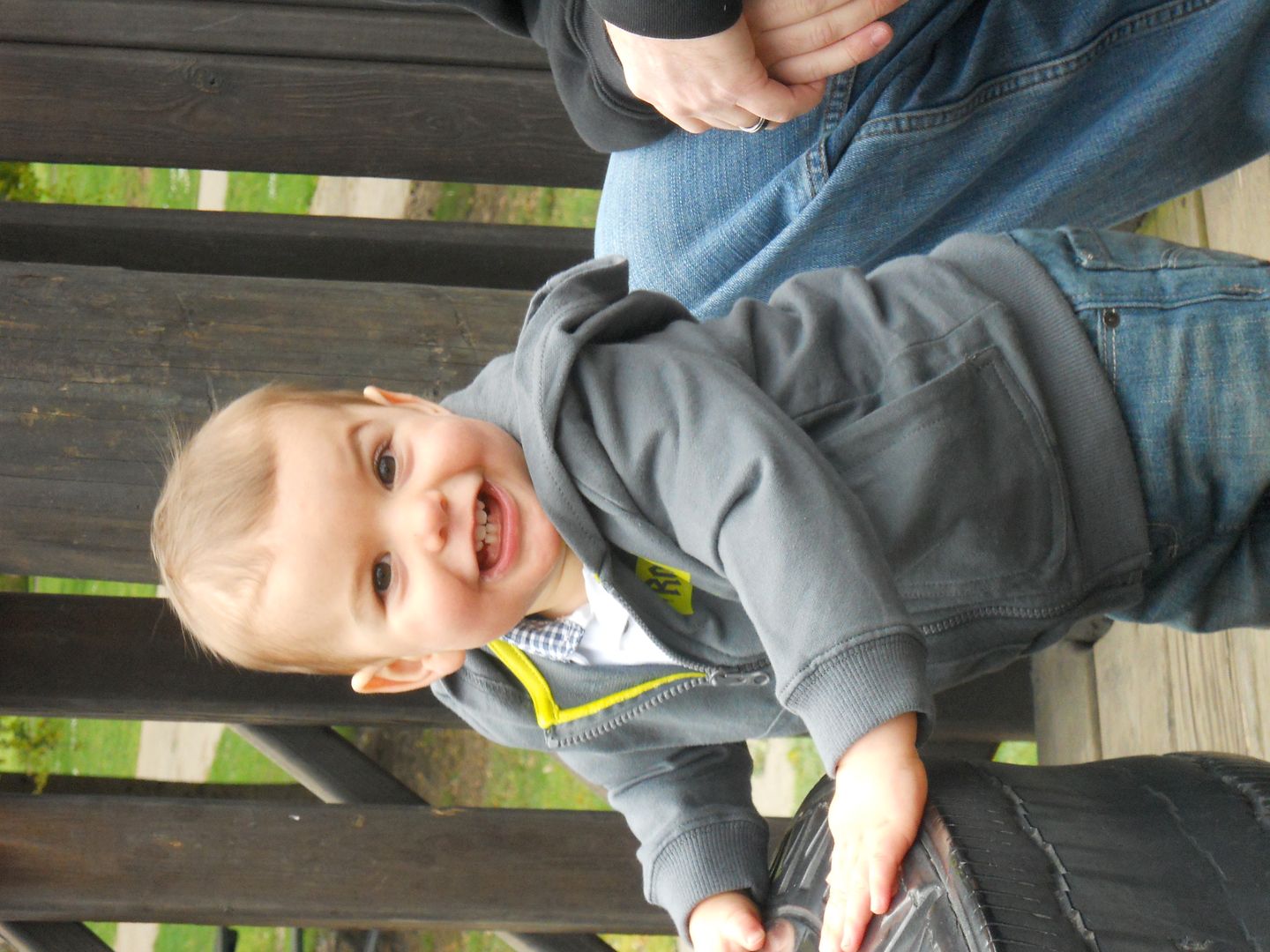 I don't have any recent Penny pics. I'll try and take some tomorrow. She's had an on-again-off-again fever with no other symptoms. Weird. She's fine during the day and feverish at night. Weirder.