If you read the title without getting the song stuck in your head then there's no hope for you. You will never be as cool as
Kathy
.
Although the maniac to which I am referring is actually Pah-pooh-pea.
This is what she picked out to wear today:
Rainbow babylegs, a polka dot dress, and a striped sweater
Two days ago we had an argument over clothes. Our first. She wanted to wear her tights and a jacket. And
that's it
. Um, no. I realize I'm a hippie and all, but we don't live on a commune and there's no way I'm going to let my two year old dress like a flasher.
Anyway, I took the munchkins to the zoo today. Poe woke up at 5am & G was awake at 6:30 so we didn't stay as long as we normally do... they were
exhausted
by the time we left.
But we had fun. Got there early and had the run of the place for almost an hour. Met up with some friends and had a nice morning. I even brought G-funk's walker so he could join in on the fun.
Orson & G-man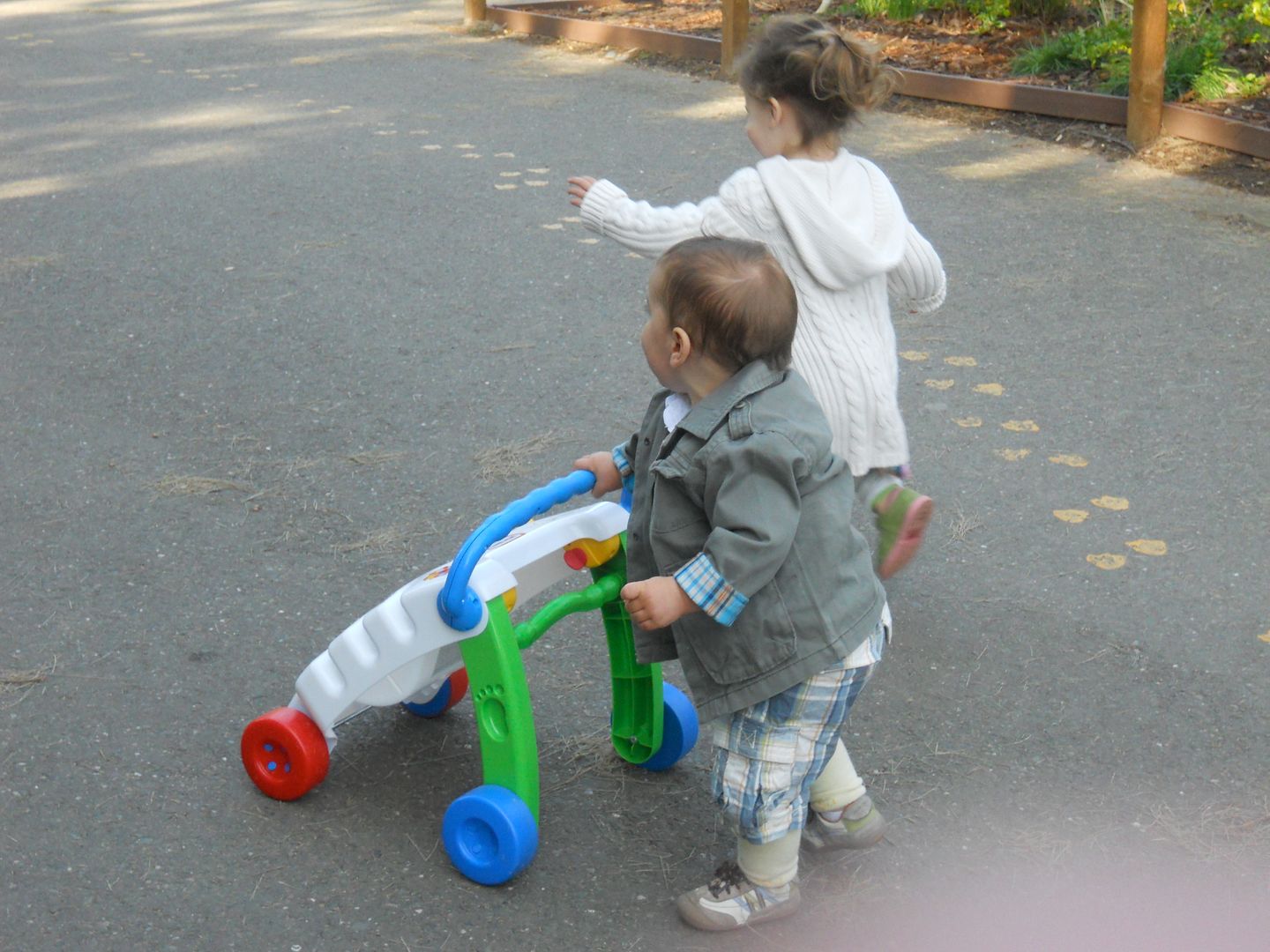 Griffin and Lu-Lu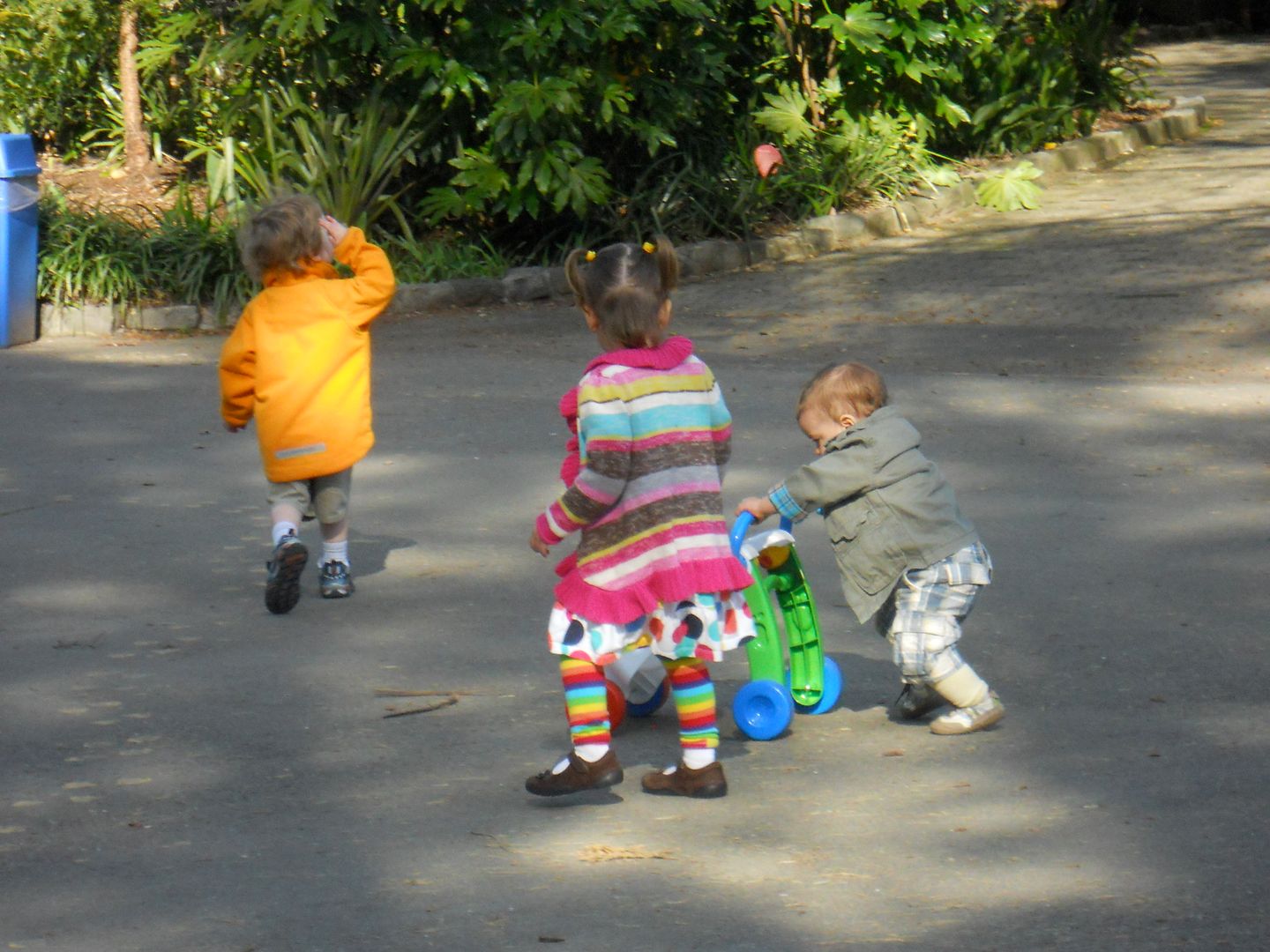 G, P, & O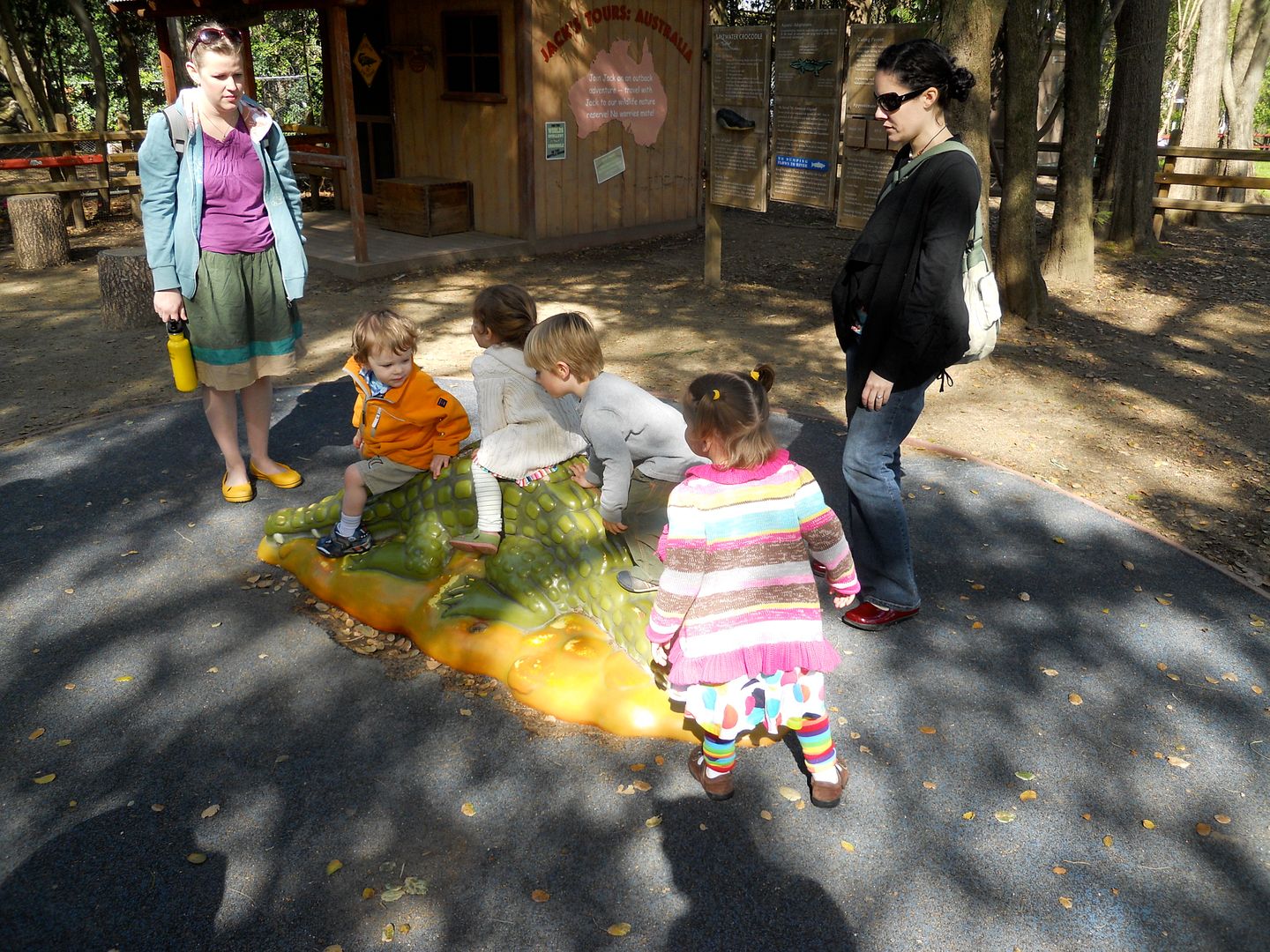 The big kids on the crocodile